Tweet
I know the Holidays are wayy behind us, but I just realized that I forgot to show you what I made for my husband! He is the biggest Star Wars Fan I know...
Weihnachten ist zwar schon lange vorbei, aber mir ist gerade aufgefallen, dass ich euch nie gezeigt habe, was ich meinem Mann geschenkt habe! Er ist der größte Star Wars Fan den ich kenne...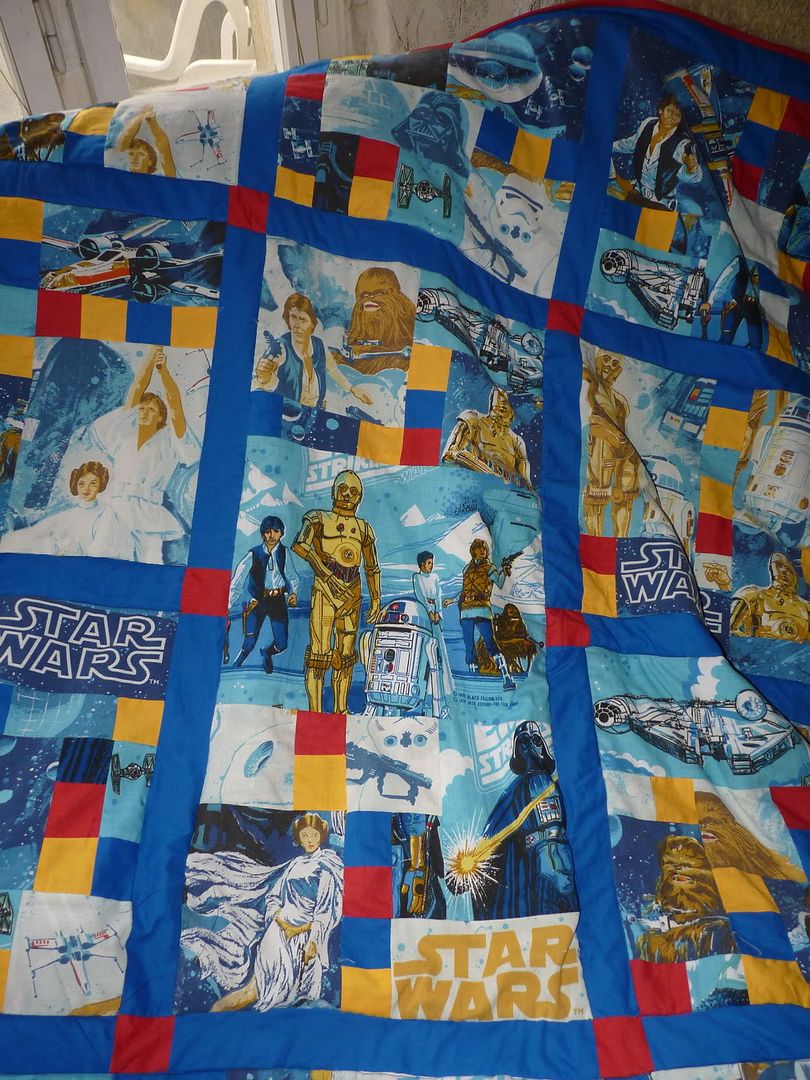 I got the fabric from a really cool shop on etsy...
Die Stoffe habe ich auf etsy in einem echt coolen shop gekauft...
http://www.etsy.com/shop/whimsiedots
and the solids are from Ikea
die einfarbigen Stoffe sind von Ikea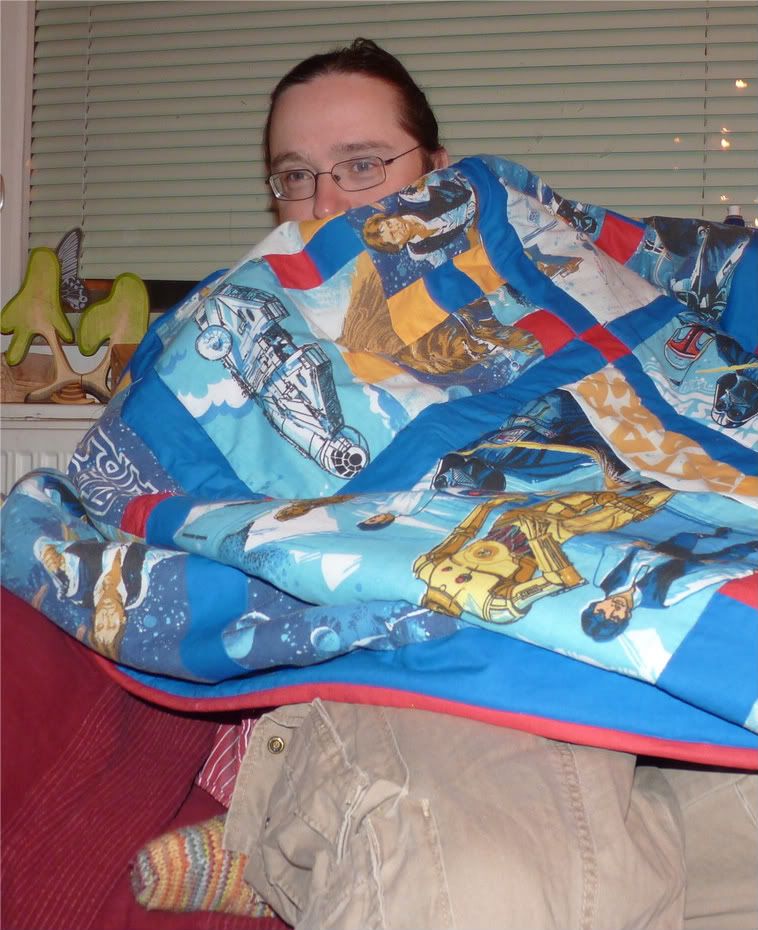 This is the first quilt I have ever made :-) I had a blast - I think it took close to 100 hours for me to finish it. I started by cutting up the Star Wars fabric into squares and rectangles in multiple sizes from 5cm to 40cm (all multiples of 5cm) plus half a cm or so all the way around. I arranged the squares/rectangles into 40cm by 40cm squares, filling the gaps with 5cm solid squares.
Das ist der erste Quilt den ich gemacht habe :-) Ich hatte jede Mange Spass - und habe etwa 100 Stunden gebraucht. Ich habe zuerst den Star Wars Stoff in quadrate und Rechtecke geschnitten, die eine Größe von 5-40 cm hatten (alle ein vielfaches von 5cm), ein halber cm Nahtzugabe ringsum. Ich habe die Stücke dann zu großen. 40cm quadraten zusammengesetzt, die Lücken hab' ich mit den Ikea stoffen gefüllt.
I'm going to have a scheduled upload this week! I will upload on Sunday night
to my etsy shop
- you can
follow me on facebook
to see a preview as soon as I take the picture!
Ich werde am Sonntag abend neue Puppen in
meinen etsy shop
stellen - ihr könnt mir auf
facebook folgen
, um fatas der puppen zu sehen, befor sie in den shop kommen!