Tweet
I'm always somewhat excited when the barbeque season starts. We don't have a garden of our own, but we have a couple of friends that invite us over - and I bring food. I make a mean potato salad, and my stuffed mushrooms are delicious :-) Anyone want to invite us?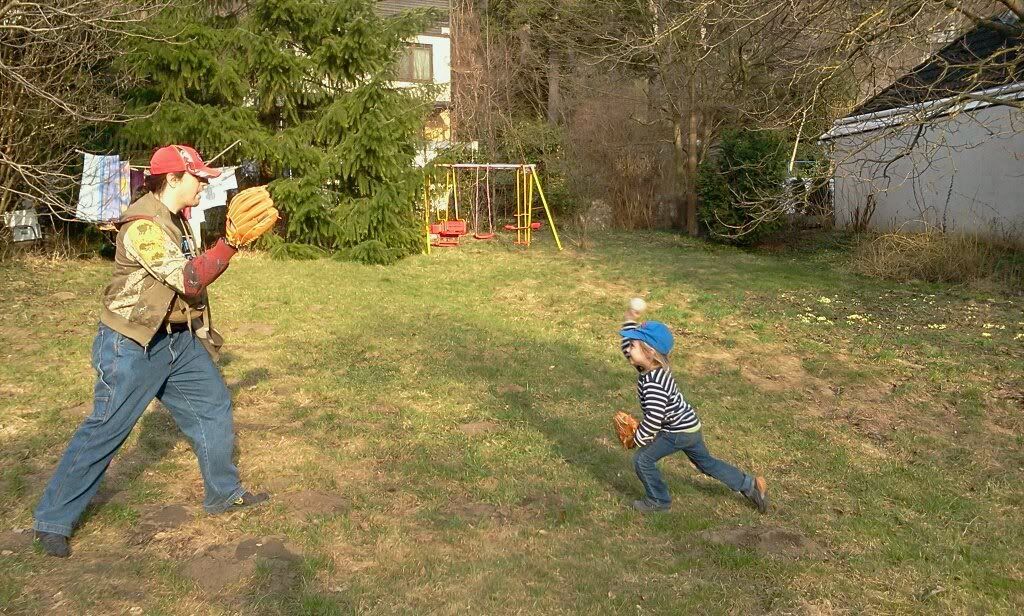 Last year, we really ambushed a friend with our first bbq of the year. He lives in a little village outside of vienna and we where in the general area looking at a
really cool underground lake
. When we got out we called him up to see if we could visit him to finally see his house he told us so much about - and we decided on the phone that we would start the season by tossing some stuff on the grill right away. We went to the supermarket while he started the fire....
This year, we planned things a bit more carefully - we called in the morning and actually had time to get the food before we got there. Our friend was preparing the fire when we arrived, and while I went to prepare some food (a bowl of mixed salad, stuffed mushrooms, bell pepper and zucchini slices and some delicious aluminum foil wrapped little packages with feta cheese), Mister Gray (new nickname for our son! Yay!) played catch with his daddy. My husband got so excited because he finally had someone to play again...
We had an absolutely beautiful day. I'm so glad the season has once again, started!
Greetings from beautiful and sunny Vienna,
Vee