See what I did there :-D I LOVE alliterations *big cheesy grin*
It is time to plan your weekend, isn't it? As a stay at home mom who is trying to run a business from home I'm all about no or low cost fun...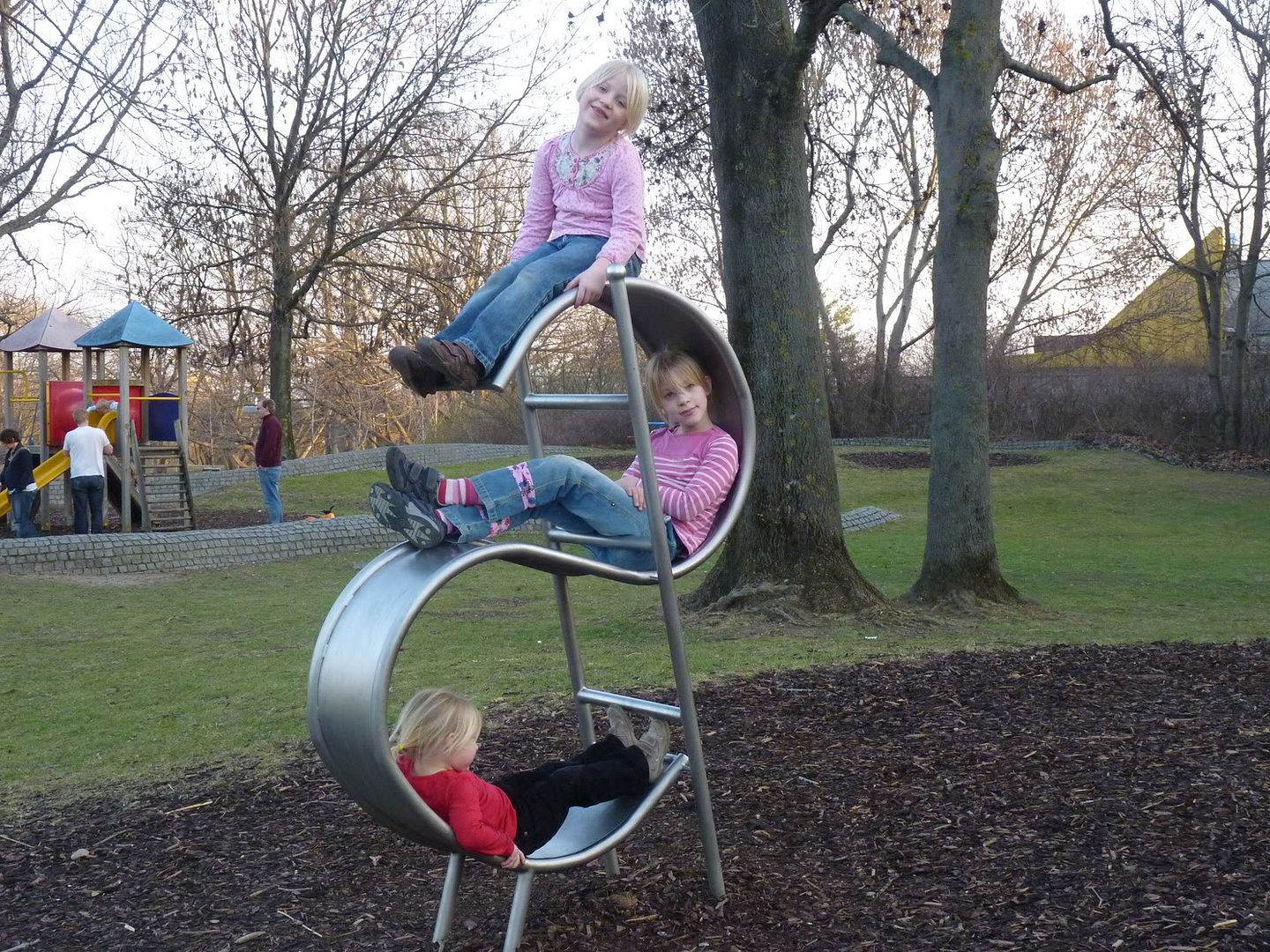 To start this off, here is what we did last weekend.
Quick and easy picknick in the park:
I called up a friend with three kids (very sweet girls - it's them in the picture :-)) and we got together a spontaneous picknick. We went to a park that's not our usual fair with a really big playground, each of us grabbed some stuff from the fridge ( Anja made some sandwiches for the kids, I supplied waffles and sliced apple) and we had a fantastic afternoon.
DH and I even tossed a football around for a while and the afternoon ended with all of us watching a guy drive around his RC boat on the pond.
Idea: Picknick at the playground
cost: 0$
supplies: leftover food from the fridge, waterbottles, favourite outside toys
location: new playground
What are your plans? do you have an idea you want to share?
Vee