Hello there,
I finaly did it ad got a new kit into my store! I'm jumping on the general "back to school"- wagon every designer is on at the moment :-)
It is a bit different - not the usual bold and bright colors, you can use this for all kinds of Layouts. I made it with this girl in mind: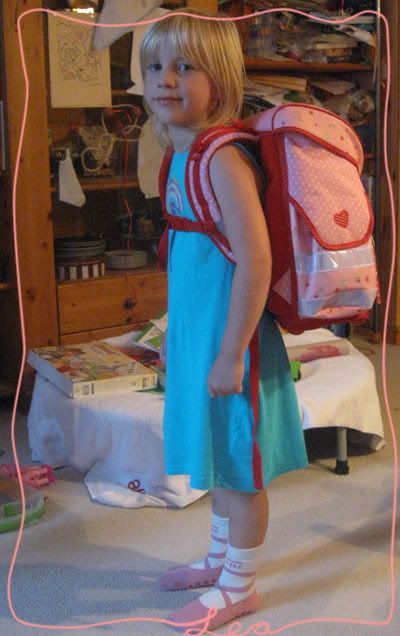 Her name is Lea, and she will start school next week. I wanted something soft and sweet for her. And because I have a son, I don't want to forget about the boys and so I made a second part to that collection.
She is the daughter of one of my best friends and I've known her since she was born. She's a wild one, believe me - you just can't tell in the picture. She's one of Dorians best friends.
So, without further ado, here's the collection: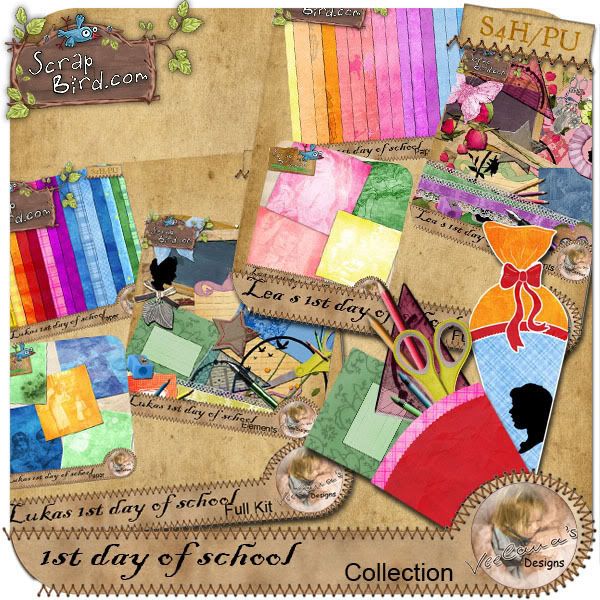 The kit is on SALE until next wednesday, so its only $6.40 right now instead of $8.00. If you don't want to get the whole collection, you can buy the individual kits for $4.00 each right now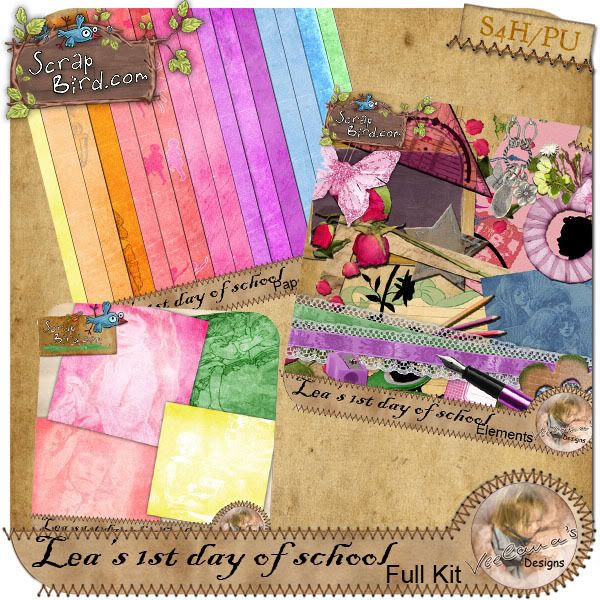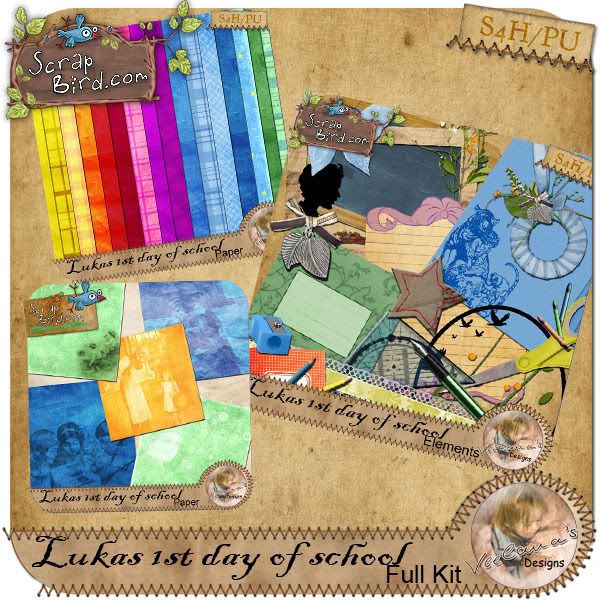 Each kit contains:
Upper case alpha,
20 papers and
35 elements, not all shown.
No drop shadows!
As all my scrapbooking supplies, this i
s S4H OK.
Berny from Scrapbird was so nice and used it in some LOs - take a look!
Can you believe this? Its her Great Grandson! How cool is that!
Now, lets get to the thing you're here for... The Freebie! Its a little add on to the kit: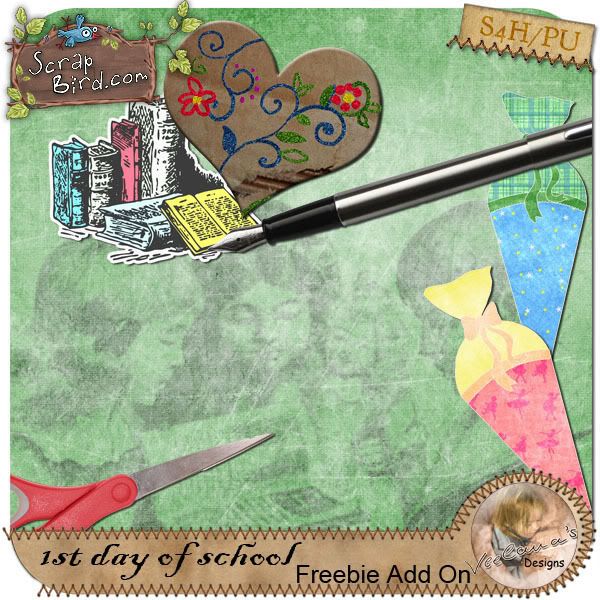 You can get it HERE:
http://scrapbird.com/shop/index.php?main_page=product_info&cPath=73_176&products_id=1382
Feel free to share the link - just don't share the product :-D A little thank you goes a long way, btw - I love getting comments on my blog! If you help me promote my new kit, tell me about it, and I have a couple of QPs that I want to give to several people.