Hello There,
Finally, its getting darker a bit earlier in the evening and my son is willing to sleep before 9pm, so I have a chande to focus on designing a bit more. I'm currently finishing up some small things to go into the store (photo masks, CU templates) and there's also a BIG kit comming up (or rather two matching kits with a lot of hybrid stuff...)
I decided to take part In the
"Next SAS-y Lady"
contest at Stone Accent Studios.
It starts on september first and I can't wait to see how it goes and how far I get.
We spent a nice weekend with my mom in germany. There's a nice festival in nürnberg at the beginning of august that we attend every year. It is called the "Bardentreffen" and it basically is a bunch of not so well known musicians playing for free for a weekend. And a lot of street artists, jugglers, fire-eaters... We always enjoy doing it and this year was especially nice because there were so many awesome musicians playing in the streets. Also, one of our favourite musicians played on a stage. He is a very goofy, funny guy who "translates" famous songs into german, but with no regard for the original text. "Let it be" becomes a song about "Lady Di".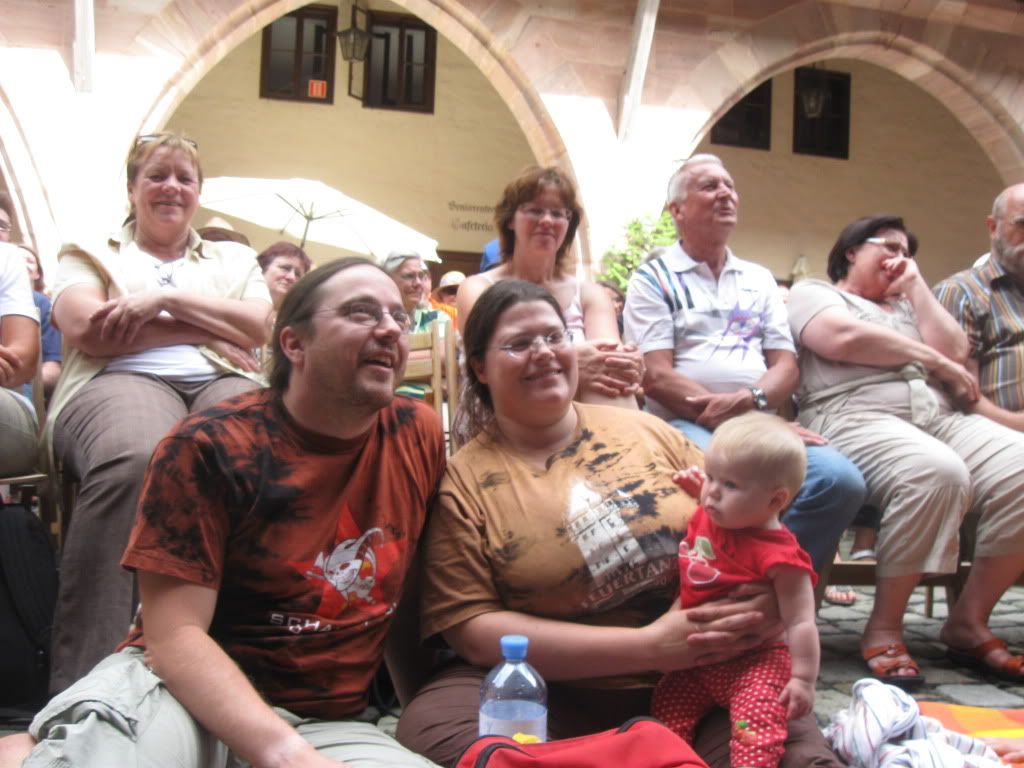 Dorian didn't come with us, he stayed home with my mom for his nap. :-)
And something awesome happened! I FINALLY got to play the bagpipes! That is something I always wanted to try and my mom knows someone who was willing to let me try to play his bagpipes (OK, that sounded wayy too dirty) and it actually was a great success! I won over his son and got some major browny points from my husband by playing the Star Wars tune from the top of my head after 10 minutes of practice!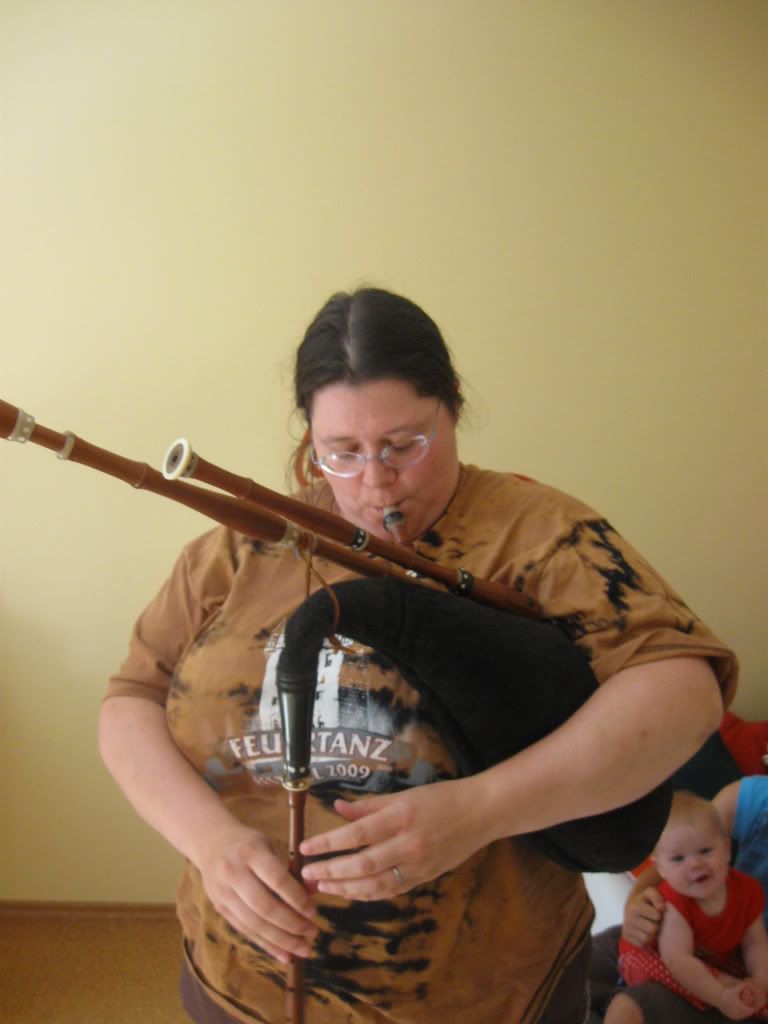 That was soo much fun, we're going to visit them again the next time we come to Nürnberg. I love this instrument!
So, stay tuned for my new kit, freebies and contest news!
Keep Scrappin'
Veelana