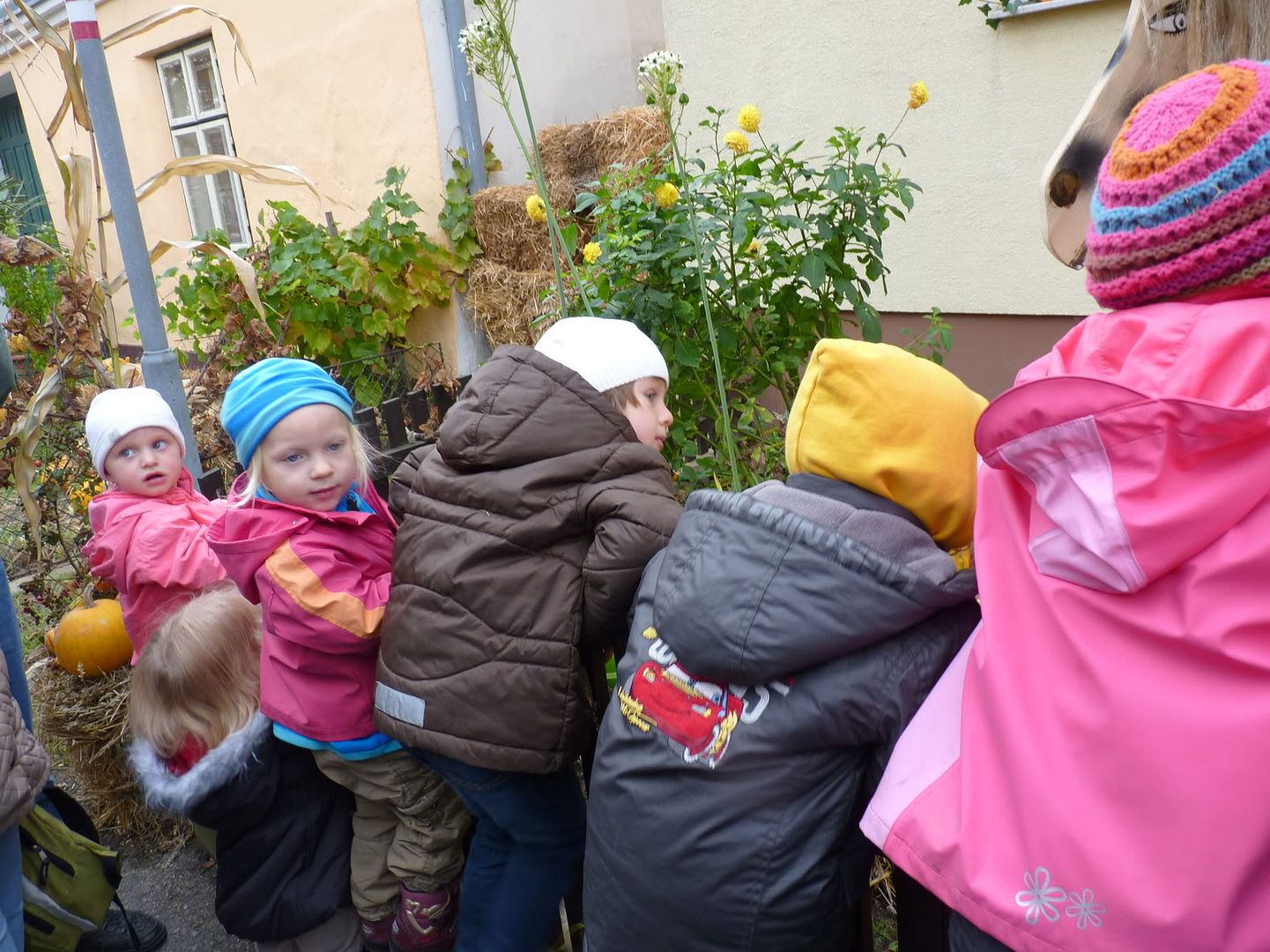 Tweet
Just a very short but picture heavy post tonight - We had a beautiful day at the Pumpkin festival. The kids and I had just finished our unit on fall, apples and pumpkins unit, so they where very eager to tell their friends all they had learned.
Nur ein kurzer, bilderlastiger Post heute - wir hatten einen tollen Tag auf dem Kürbisfest. Die Kinder und ich hatten gerade unsere herbst Lerneinheit beendet und sie waren ganz begierig, ihren Freunden alles zu erklären, das sie gelernt hatten.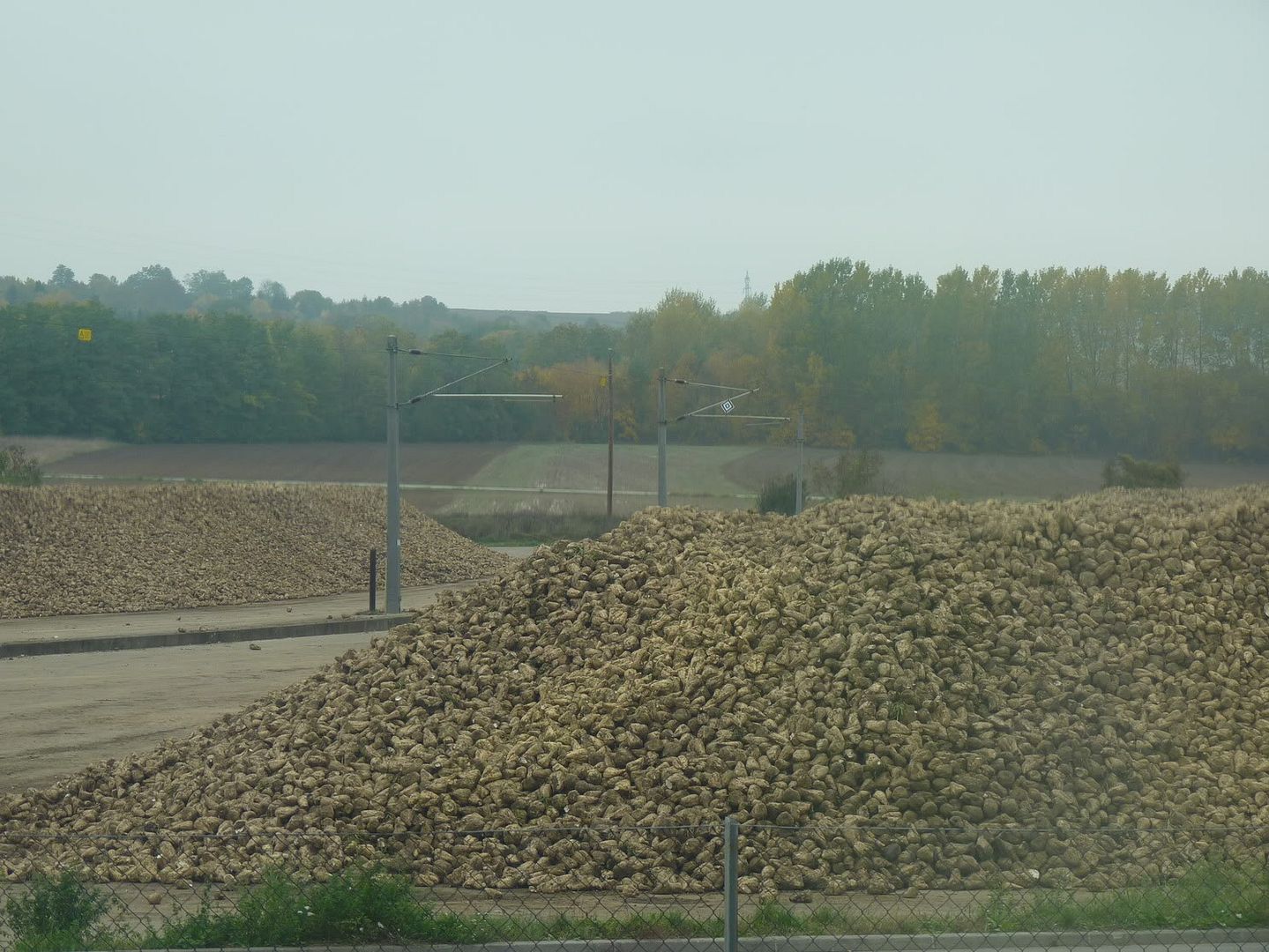 We saw insane amounts of sugar beets when we were on the train!
We had fun playin "I spy" and looking at the scenery :-)
Wir haben vom Zug aus jede Menge Zuckerrüben gesehen! Die Zeit haben wir uns mit "ich seh' etwas das du nicht siehst" vertrieben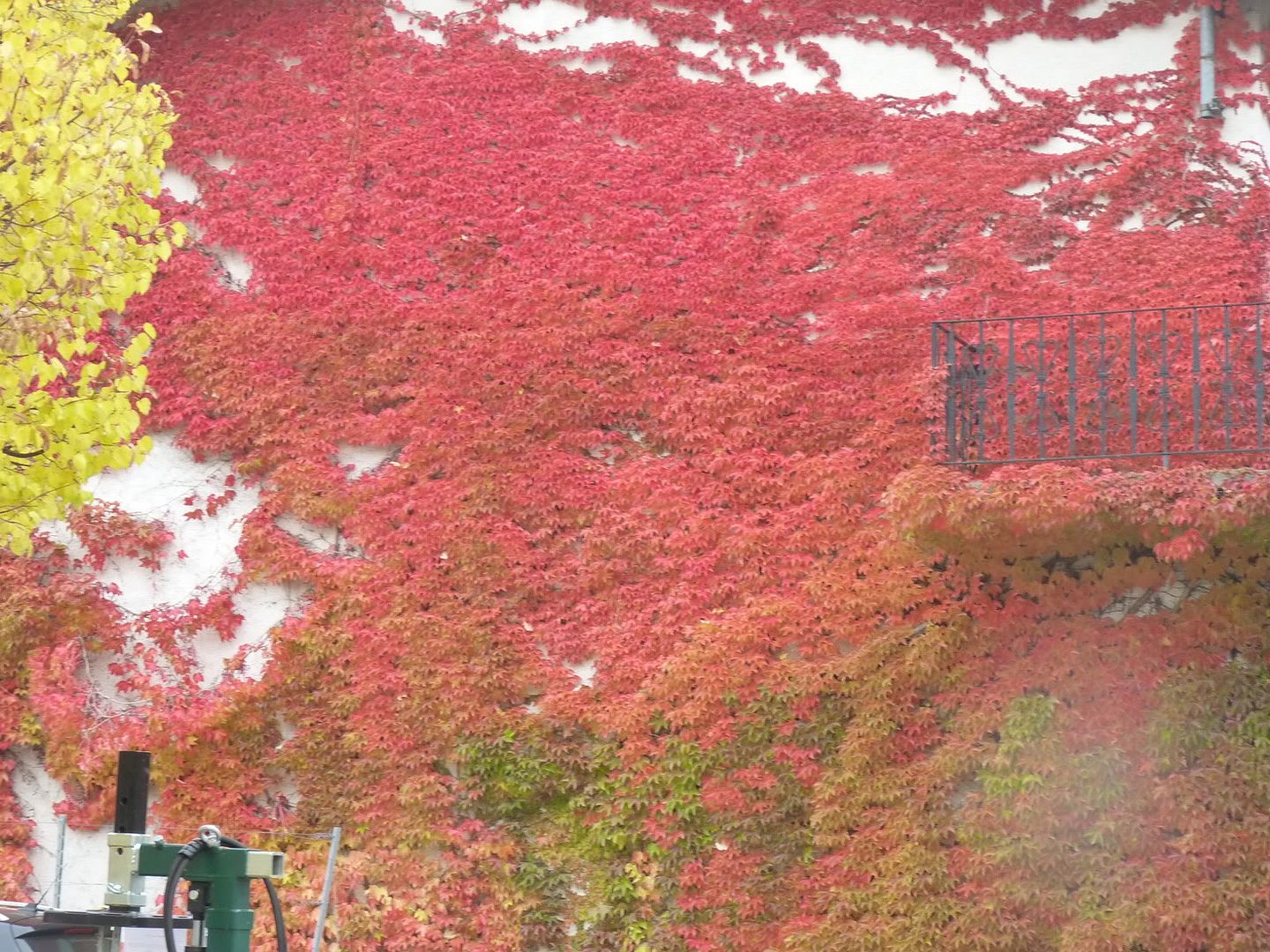 Stunning Fall colors!
Wunderbare Herbstfarben!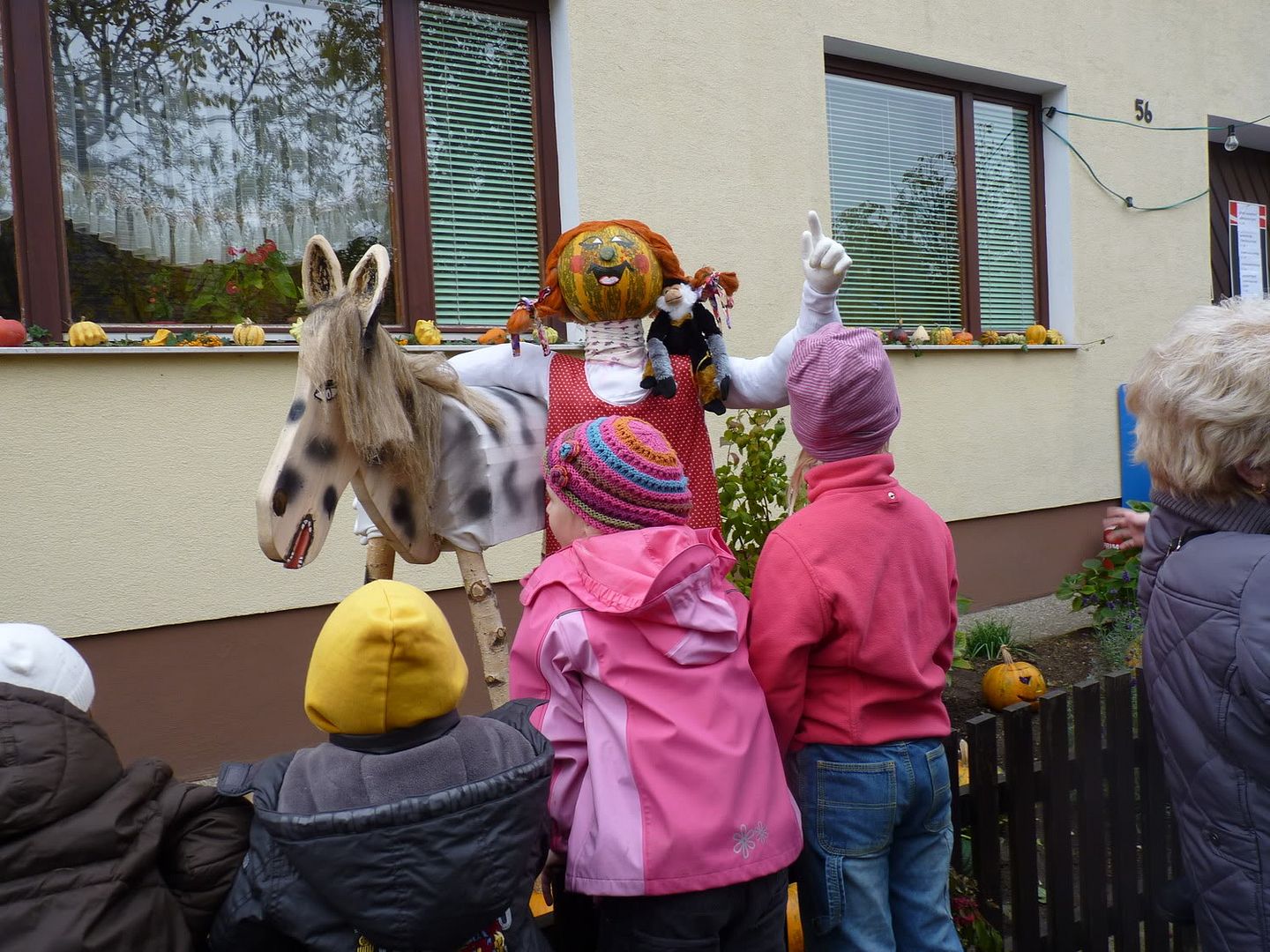 People built scarecrow Dioramas in front of their houses - in this case, a very cool Pippi Longstocking.
Vor jeden Haus standen Vogelscheuchen - in diesem fall eine tolle Pippi Langstrumpf.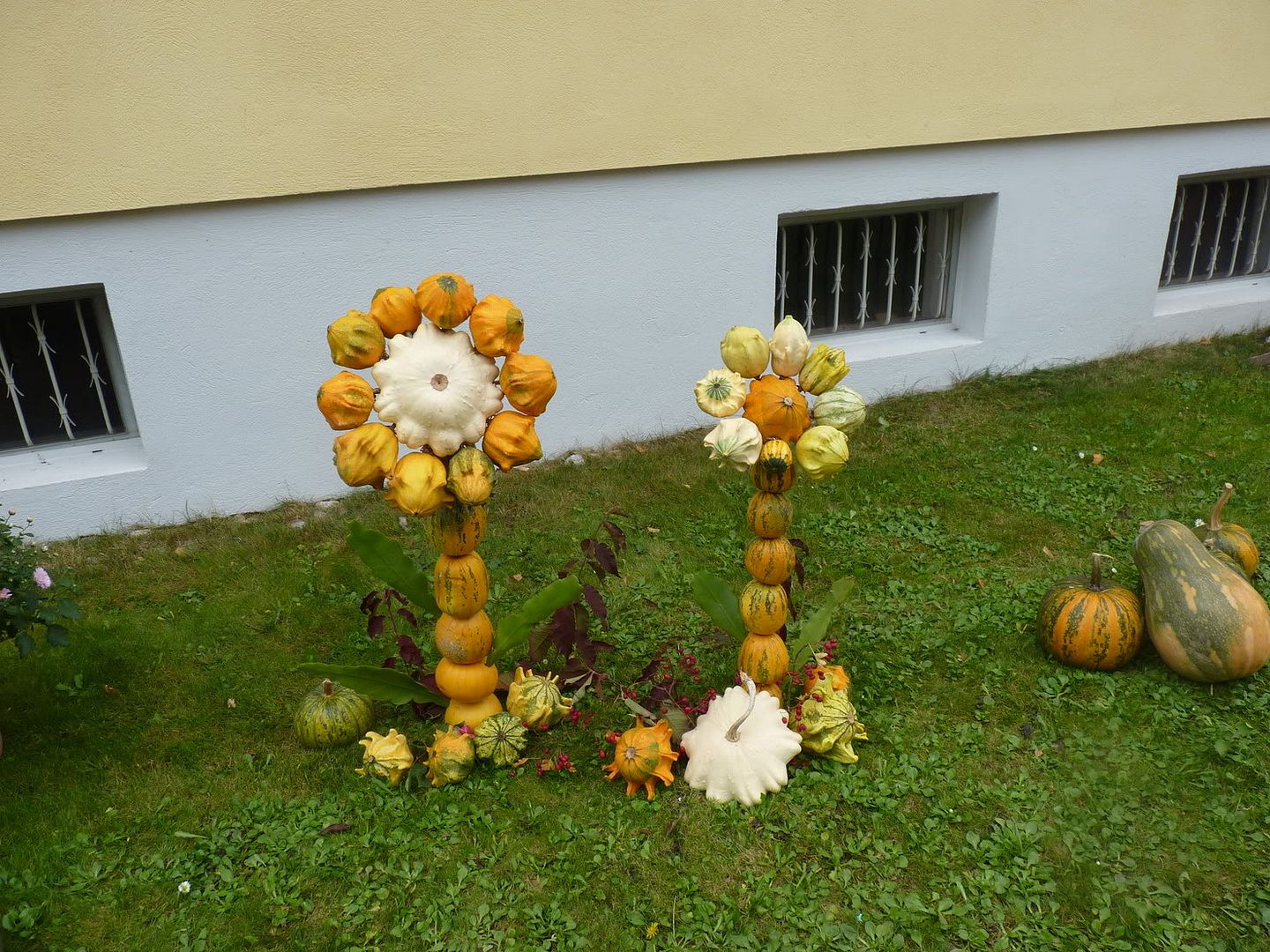 ...or some very cool Flowers or Palm trees made of pumpkins.
...hier waren es coole Blumen aus Kürbissen, sogar Palmen haben wir gesehen!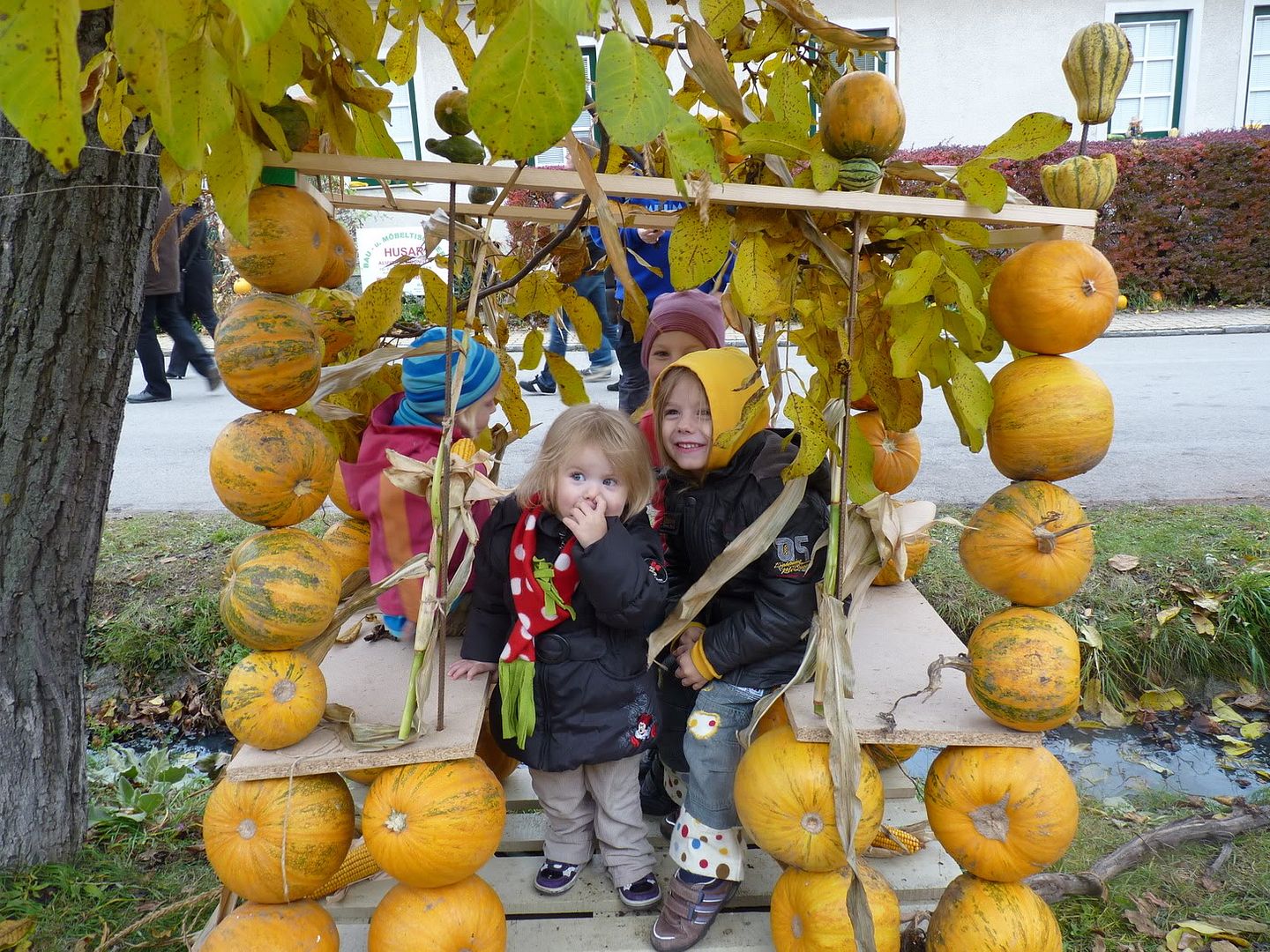 The kids loved playing with the decorations - The Train was really long!
Die Kinder konnten mit den Dekorationen spielen - der Zug war ganz schön lang!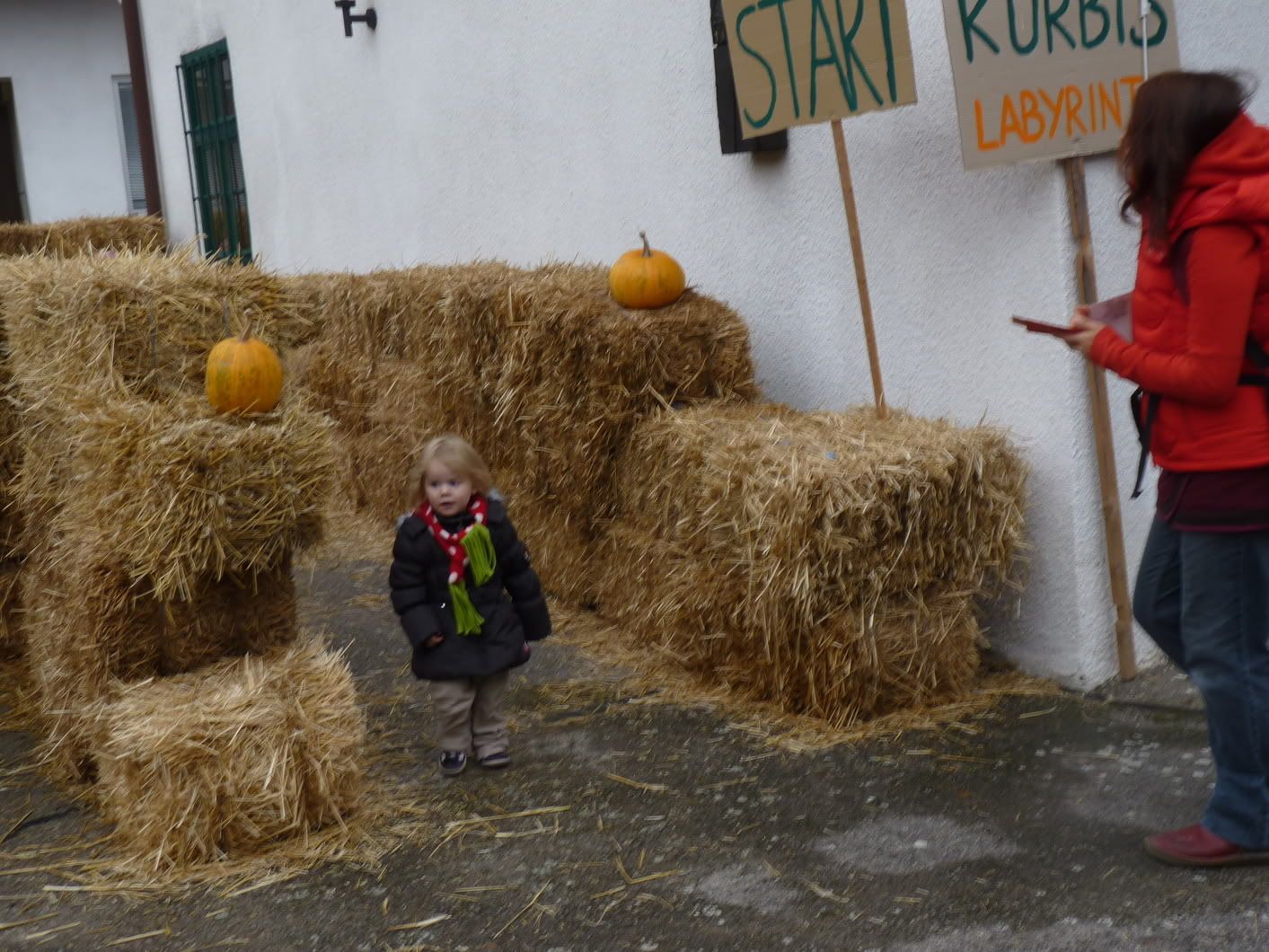 The best thing we found was a little maze made from balls of hay - the kids played there close to an hour!
Das tollste, was wir gefunden haben war ein kleines Heuballenlabyrinth - die Kinder haben fast eine Stunde damit gespielt!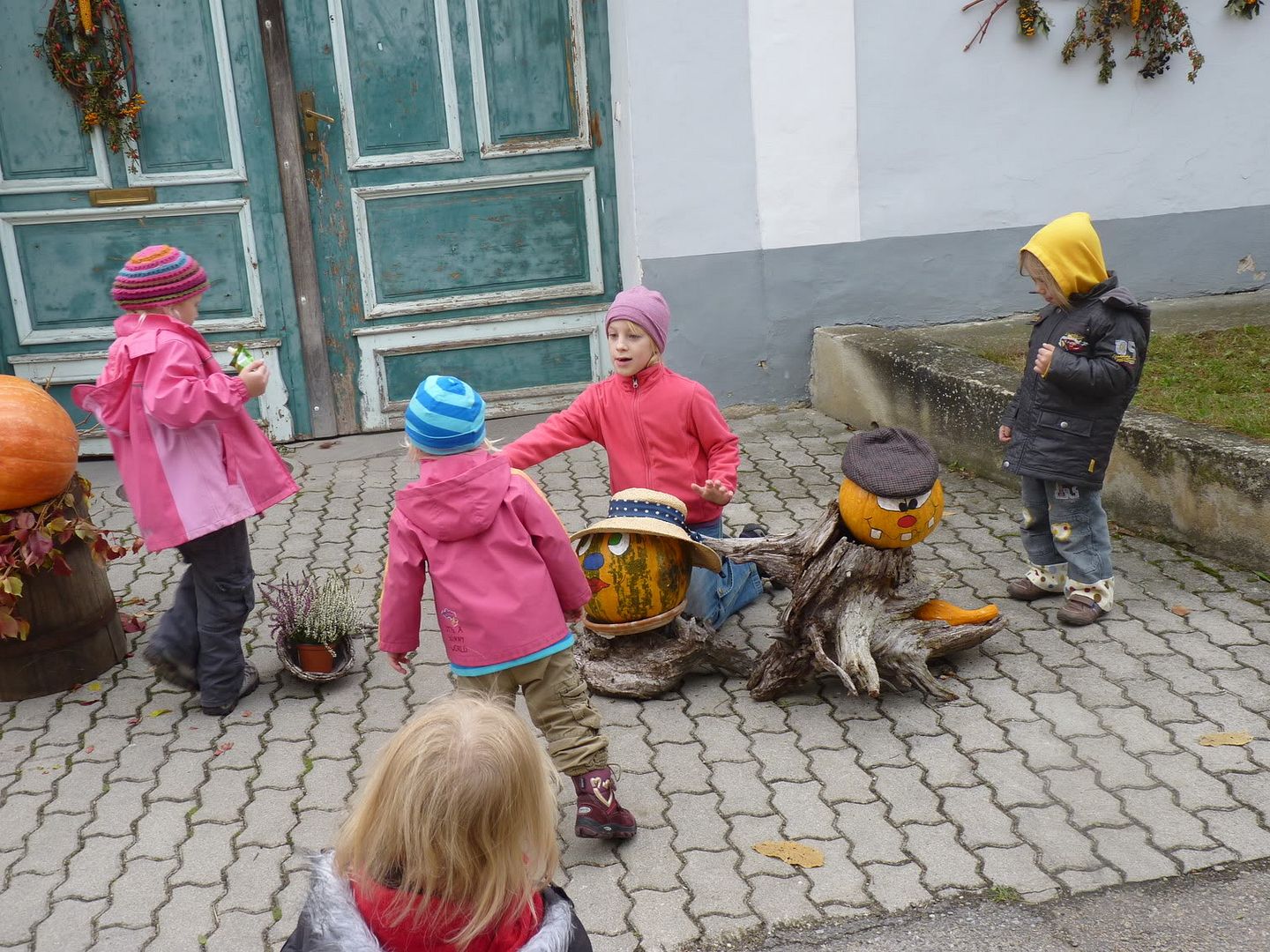 I tried takimg a group shot of the kids - it didn't quite work...
Ich habe versucht, ein Gruppenfoto der Kinder zu machen - gelungen ist es nicht so ganz...
Greetings from grey and slightly foggy Vienna
Vee