A couple of weeks ago we had a visitor from the US staying with us in Vienna - a red meeple! Hw has already seen a lot of Asia before he came to us, and here is a post my husband composed for the BoardGameGeek Forum:
----------------------------------------------------------------------
Here is the account of Red Meeple´s visit to Vienna.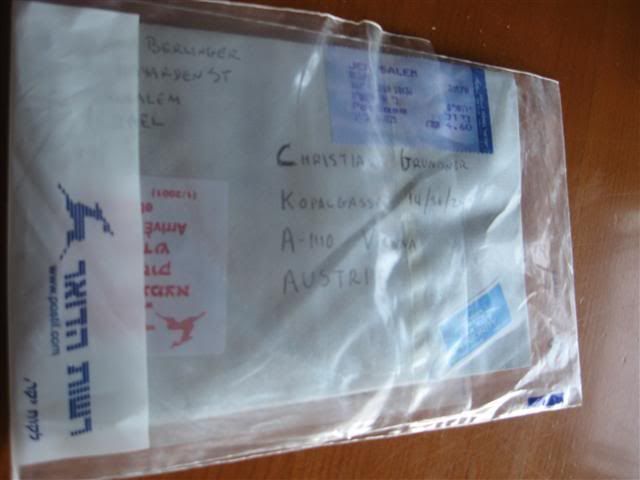 The trip from Israel seems to have been quite eventful. Still in Jerusalem he tried to pull a Mc Gyver maneuver and to escape from his envelope. The security specialists put him into a plastic envelope (like magneto´s prison) that kept him in place.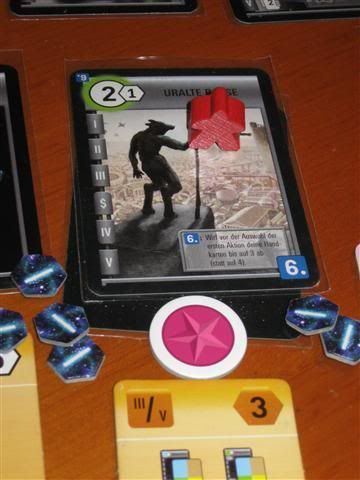 He arrived a day after RftG:BoW and was able to witness our first few tries.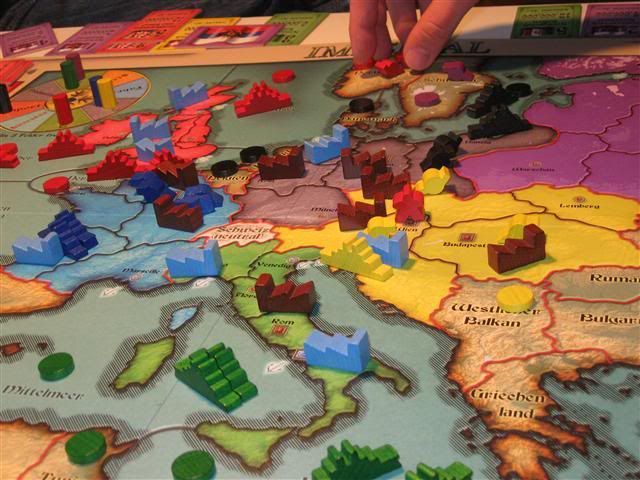 The next day he came with me to a game of
Imperial
.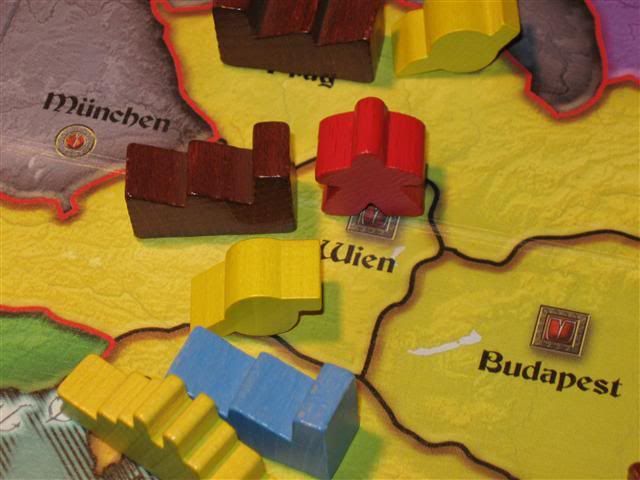 Here Red is checking out his current whereabouts. The next day he was always looking for the yellow cannon.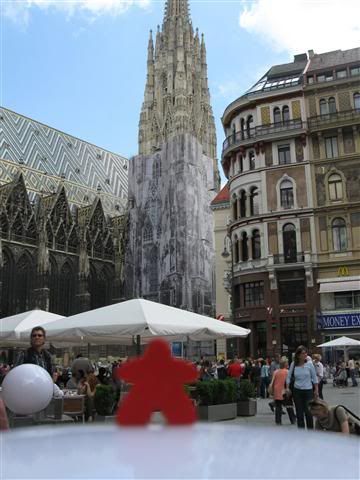 Next day he took my family out for some sight seeing. Here he is looking at the 1000+ years old Saint Stephens cathedral that marks the center of Vienna.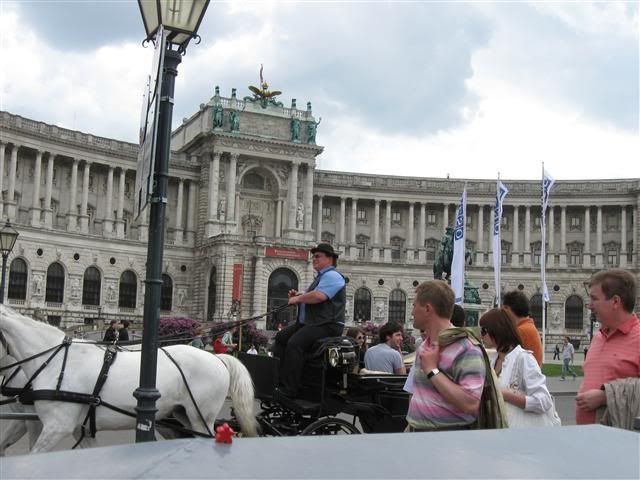 Next we walked to the Hofburg. It used to be the imperial residence but since now Austria joined this current democracy fad our newly re-elected president has his offices in there.
Betweedn Red and the Hofburg is a Fiaker. One of a hundred horse carriages that scam tourists out of their foreign money.
Next we showed him the museum of natural history. Right next is an exact copy of that building that contains the museum of fine arts. But red wanted to see the darwin exhibit showing some of his ancestors...
In this picture we caught Red trying to chat up empress
Maria Theresia
.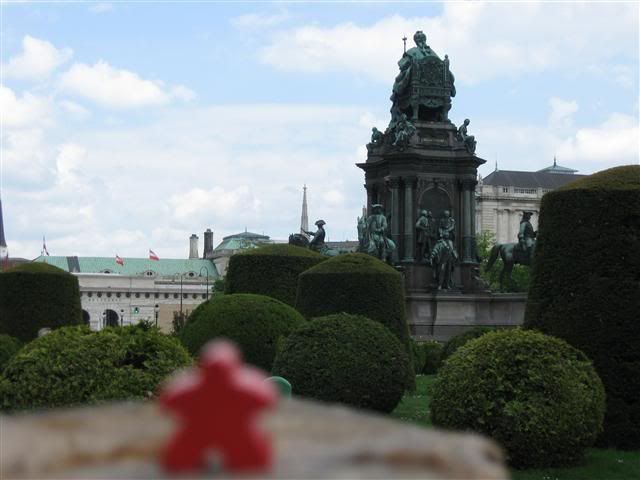 Here he´s checking out her behind...
Red, meet blue in the Museumsquartier. This used to be the stables for the imperial court. Today there are some 15 museums in that spot. And this fall some blue meeples will visit here.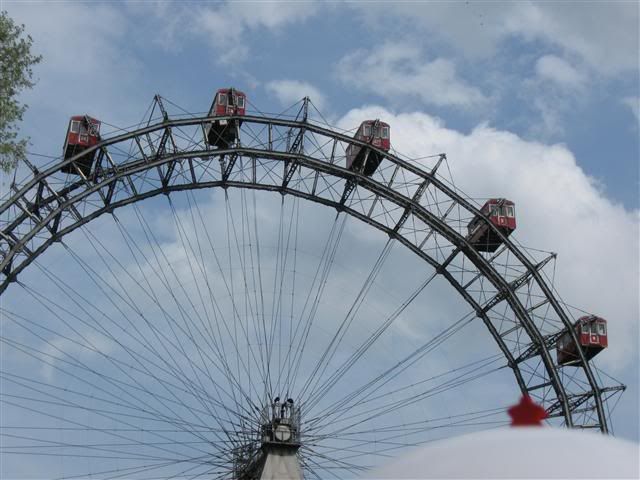 Next, we took the subway to the local amusement park, the Prater. Located a little outside of the city center next to a huge park with hundreds of attractions. Red immediately went for the biggest of them all the giant ferris wheel.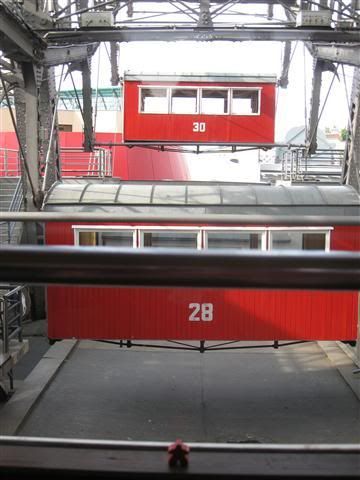 We went aboard the Riesenrad and looked at all the other carts. Red told us about the first time he saw the movie The Third Man with Orson Welles.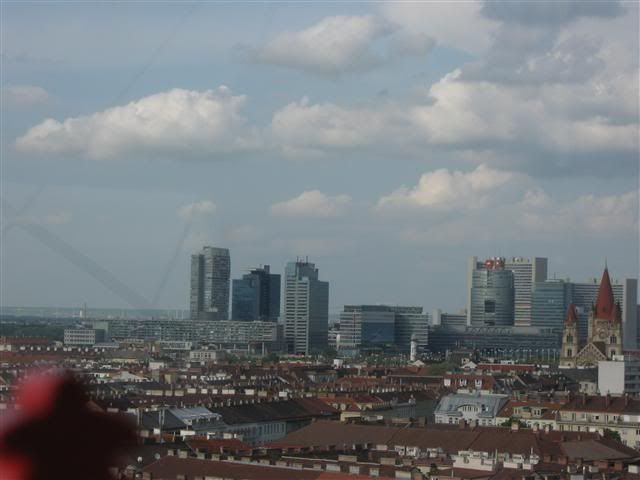 Wow, Vienna even has a skyline. In the area of those big buildings the Spielefest is held in November. A gaming fair with some 60000 visitors. Sadly, red won´t be that long in Vienna. We went home that evening and had a nice dinner of Wiener Schnitzel. Not the hot dogs but rather breaded pork chops.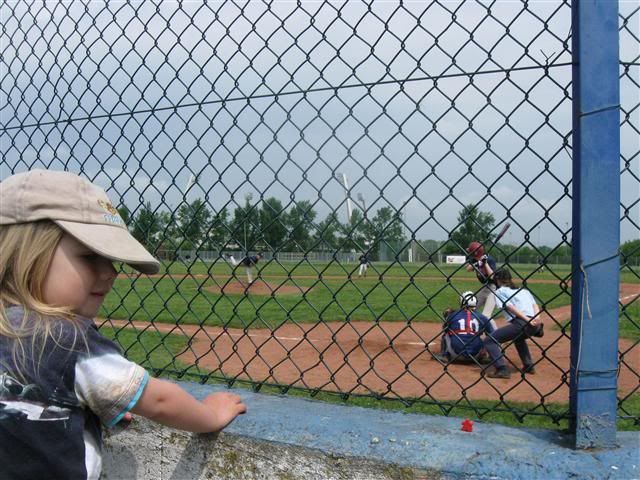 One more day. This day we tried to remind red of where he is from. In the morning, we went to a baseball game. The home team won 20 to 1.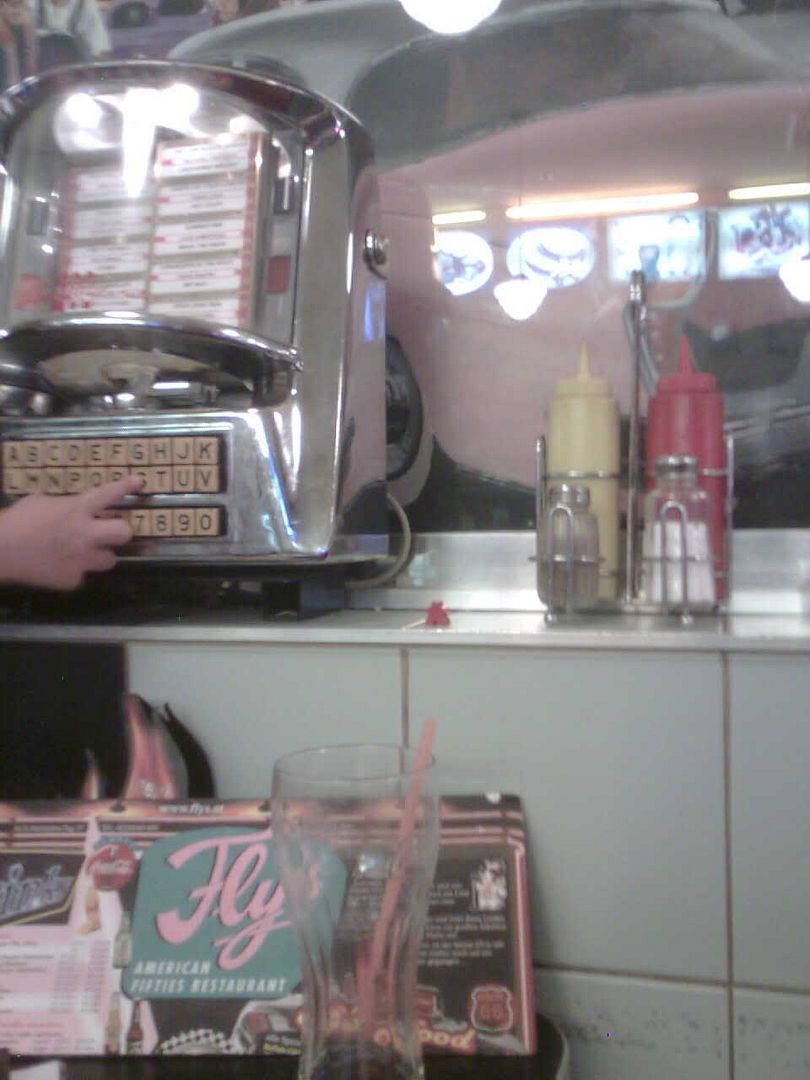 Next, we went to an original american diner. He was very surprised that people smoked there and that there was no coleslaw with his burger, but at least the milkshake was fine.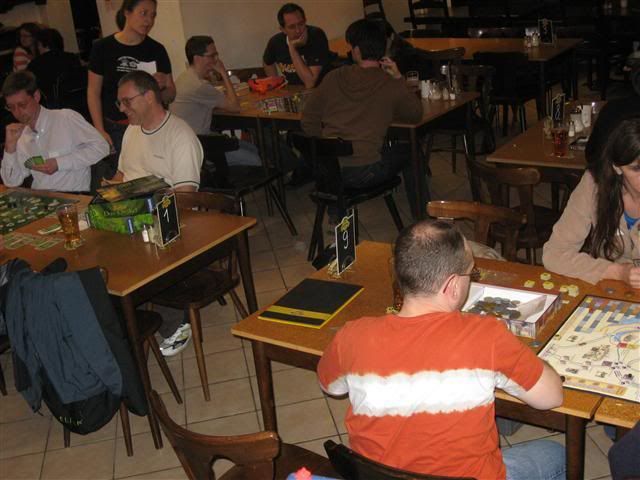 In the evening, we went to an evening of gaming. This game of Brass was the last thing he saw of Vienna before he was put into a special padded envelope for criminally insane meeples and off he went to
Netherlands
.
We kept him so busy, that we heard him snoring from the mailbox.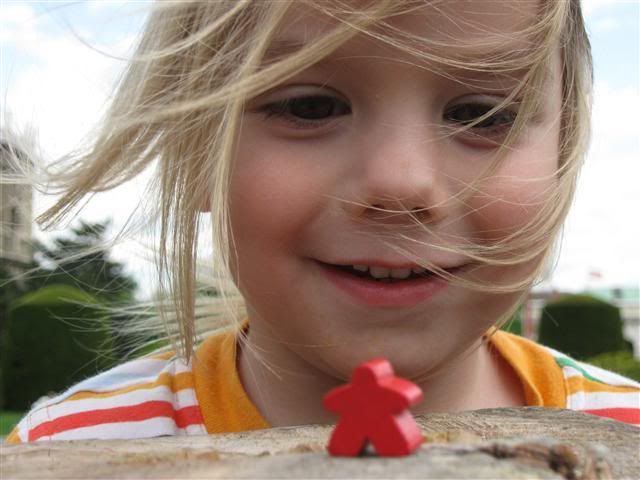 Here he is with his best friend in Austria.
Bon voyage little guy!