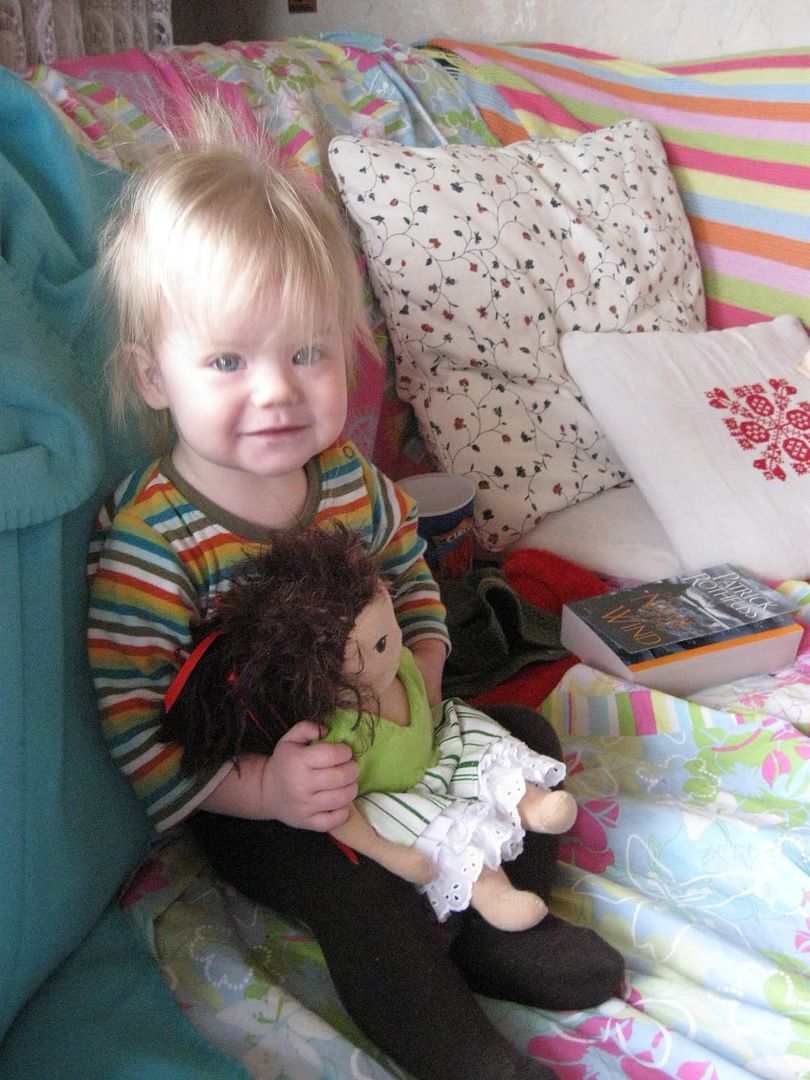 Hello out there - is there anyone reading this anyway?
I know that I was thinking at the beginning of april that I really should get at least a short post out there to tell you guys out there that I'm OK - and now its may already...
I have been really busy with making my little girl happy at easter - the doll you can see in the picture is completely made by me! I had so much fun making it and my daughter enjoys playing with her "bupu" (puppe is the german word for doll and that's how she says it), that I decided that I need to make more dolls. Now, I am sure there are people out there who want a doll like this and are willing to pay my price for them - but I have no idea how to find them!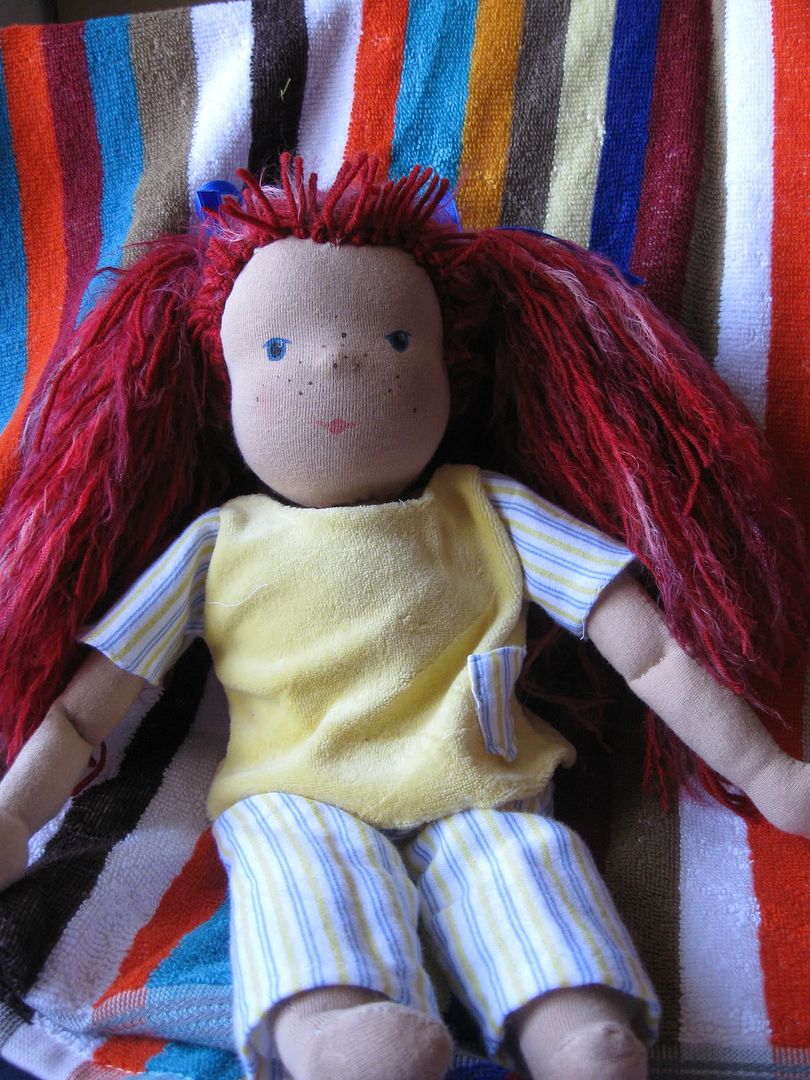 There is only a listing for a custom doll in my etsy shop at the moment, but as soon as the four dolls that are sitting here have got some clothes on, I will put them in my shop. That should be happening on thursday - so if you want one, come and get it now - my prices WILL go up as my dolls get even better...
Here is another doll I made - I originally planned to sell her, but now I like her so much I don't really want to.
For now, I'm going to keep her - I need a model for my 16" dolls clothing anyway :-)
The 12"/30cm doll size is great for taking along everywhere! my daughter doesn't want to let go of her doll at all...
If you have a great Idea how to promote these dolls, let me know! If you are interested, I'll give you a promotion code - and you'll get something from my shop if enough people use your code...
So, thats all for now - I hope I'll get better at blogging regularly.. I'll try, I promise!
Hugs,
Vee