Tweet
I took Darth Vader, Luke Skywalker, a ghost, a Vampire and Wiich Trick or Treating.
Halloween isn't very popular here, so we had a Party at our apartment and went out after dark to get some candy at my friends house. Fun!
Ich hatte eine kleine Halloween Party mit Darth Vader und Luke Skywalker, einer Hexe, einem Geist und einem Vampir. Nachdem es dunkel war, gingen wir noch im Haus meiner Freundin auf Süssigkeitenjagd...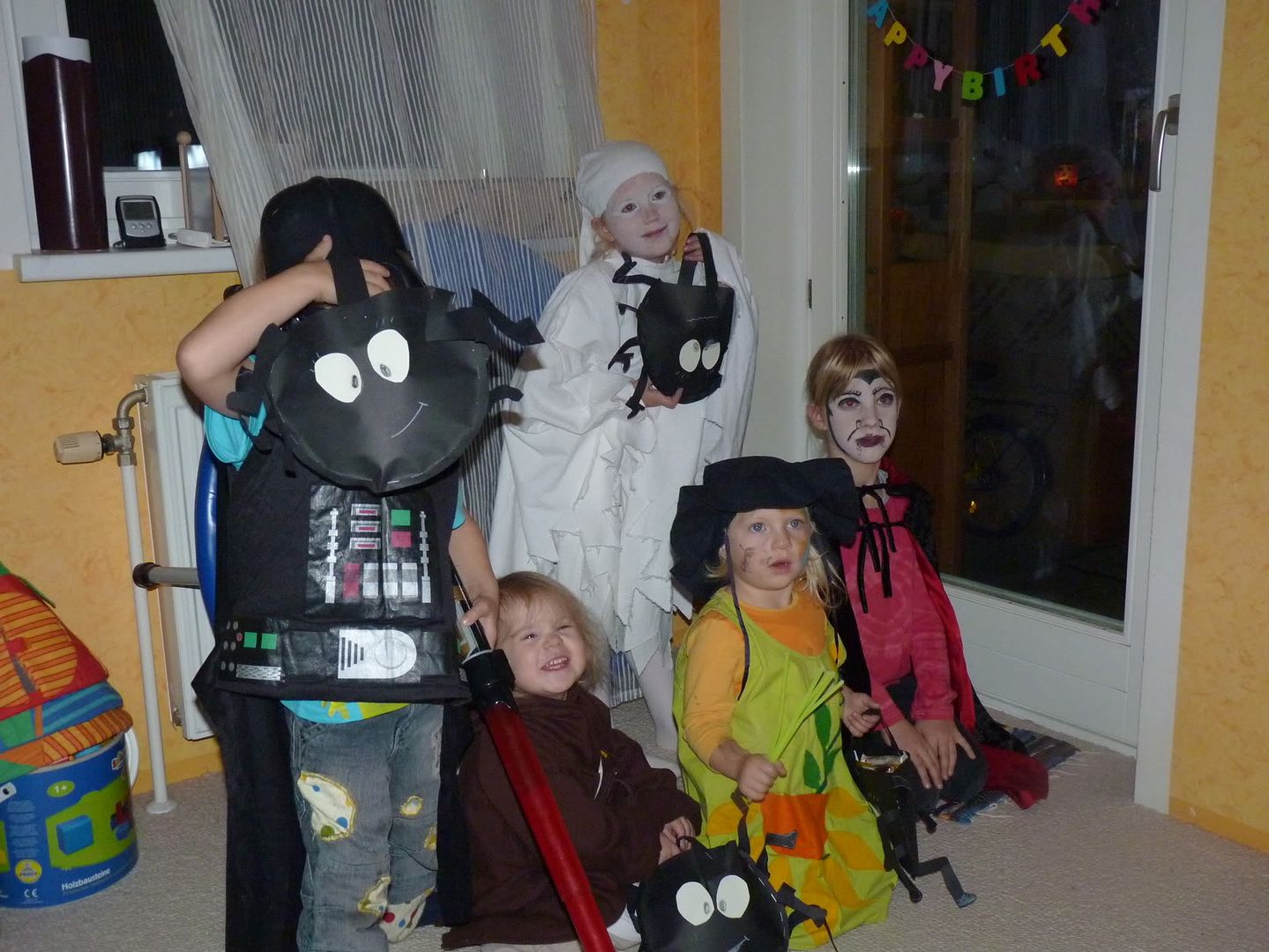 Yesterday I had a lot to clean up, though - my Mom arrived around noon for a visit. She doesn't see her grandkids that often, so it's nice to have her over for a week...
Gestern hatte ich dann allerdings jede Menge aufzuräumen - meine Mama kam gegen Mittag an - sie sieht ihre Enkel nicht so oft, deshalb freuen wir uns besonders, dass sie eine ganze Woche bleiben kann :-)
Greetings from grey Vienna,
Vee