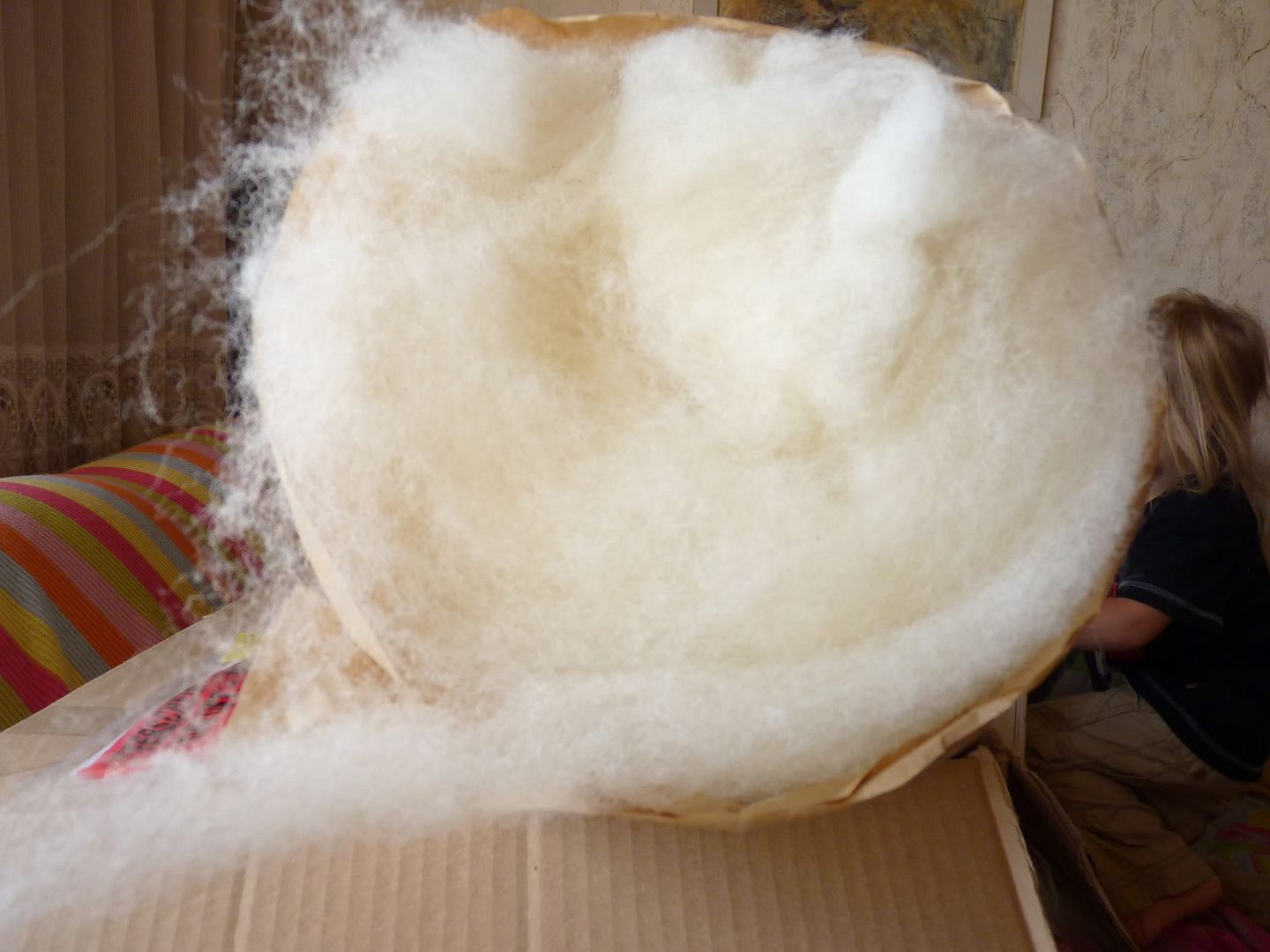 After some Brainstorming on Facebook I found out that a lot of people find my fiber fill stuffing a big turn off. So I ordered 2 kilos of wool stuffing at an extremely nice german place - I will order there again just to talk to the nice girl on the other end. If you've ever been to germany, you know that friendly service isn't really a given :-(
So, I ordered some wool and I got it very quickly and its sooo beautiful! I now get it why you all want your dolls stuffed with wool!
I still think that fiber fill has its good points and I will continue to stuff some dolls with it, but its hard to get passionate about it. I'm totally in love with the wooly stuff now <3
I have already started making some dolls with it and it feels so much nicer! And then there's the smell of the thing - clean and nice and a little bit wooly. It came in a giant box and rolled up...
I could go on raving about it, but that would probably be unnecessary - you know how great the stuff is, and now I do, too.
The wool stuffing is not the only thing that is new. I also ordered new fabric recently and I have gotten very good at cutting it. The quality is nicer and there are more colors to choose from - and I can now get two dolls from a 25cm piece (although the 25cm I ordered are probably closer to 30cm...)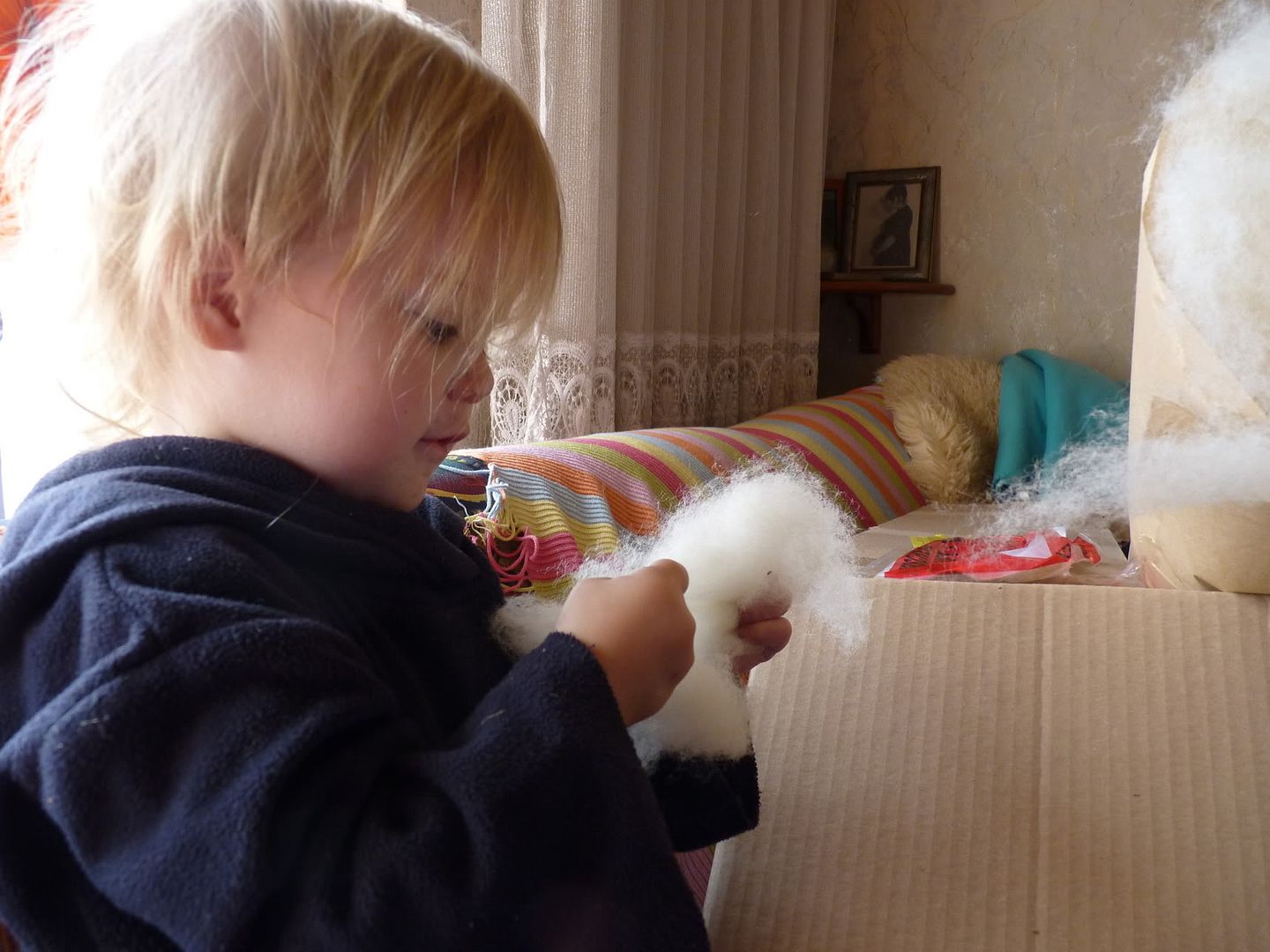 My daughter loves the stuff, too. She takes a piece and blows it all through our apartment - very good practice for speech developement, I'm told :-)
Keep crafting,
Vee