OK, everyone, grab a cup of coffee or maybe some lemonade - this is going to be a longish post.
We had a Star Wars event at our cinema for the "Fanboys" Premiere on thursday, and Dorian got a last minute costume as a Jawa - I used a brown sweater and two belts - came out all right, but any costume will look cute on a kid! He ran around shooting Stormtroopers, yelling "Utinni"all the time (for whom it may concern - jawas are little desert creatures from star wars that capture robots an yell "utinni"). Everyone loved him and he got to pick the winning tickets for the cinema ticket lottery - not us, though :-(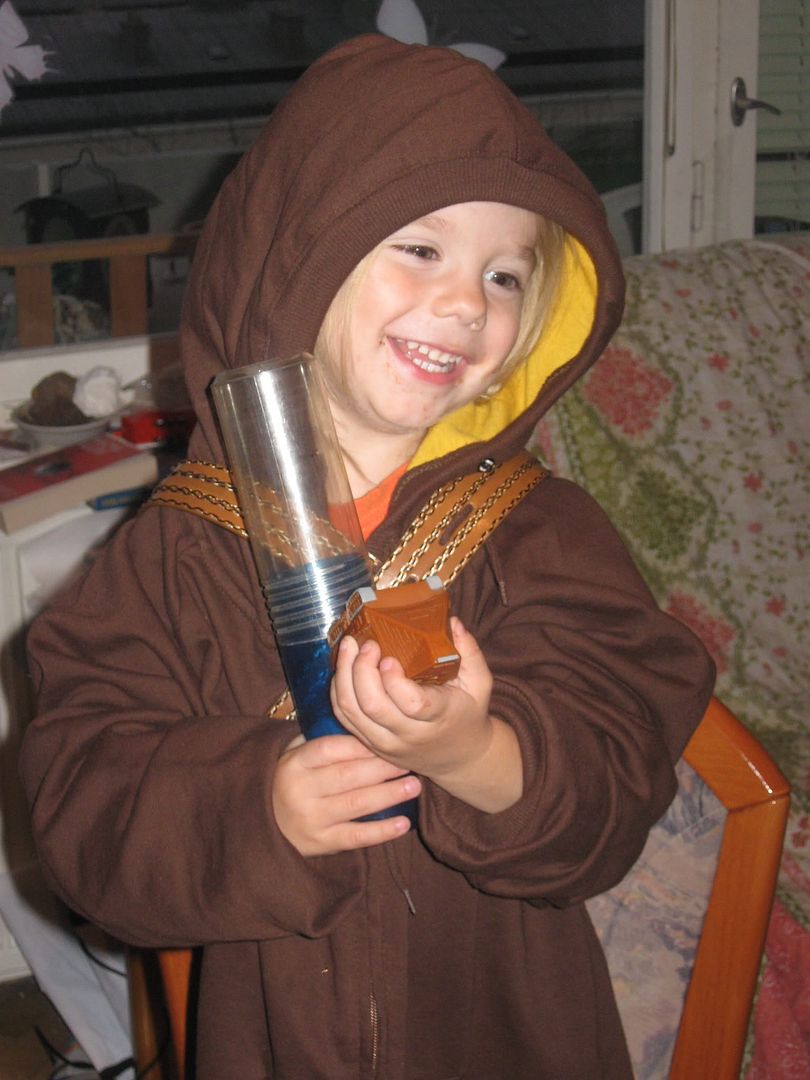 One of the Stormtroopers put his Helmet on Dorians head, and that made him look like a lego character! He loves playing Lego Star Wars on the computer, and in one level, you have to dress up your character like a Stormie...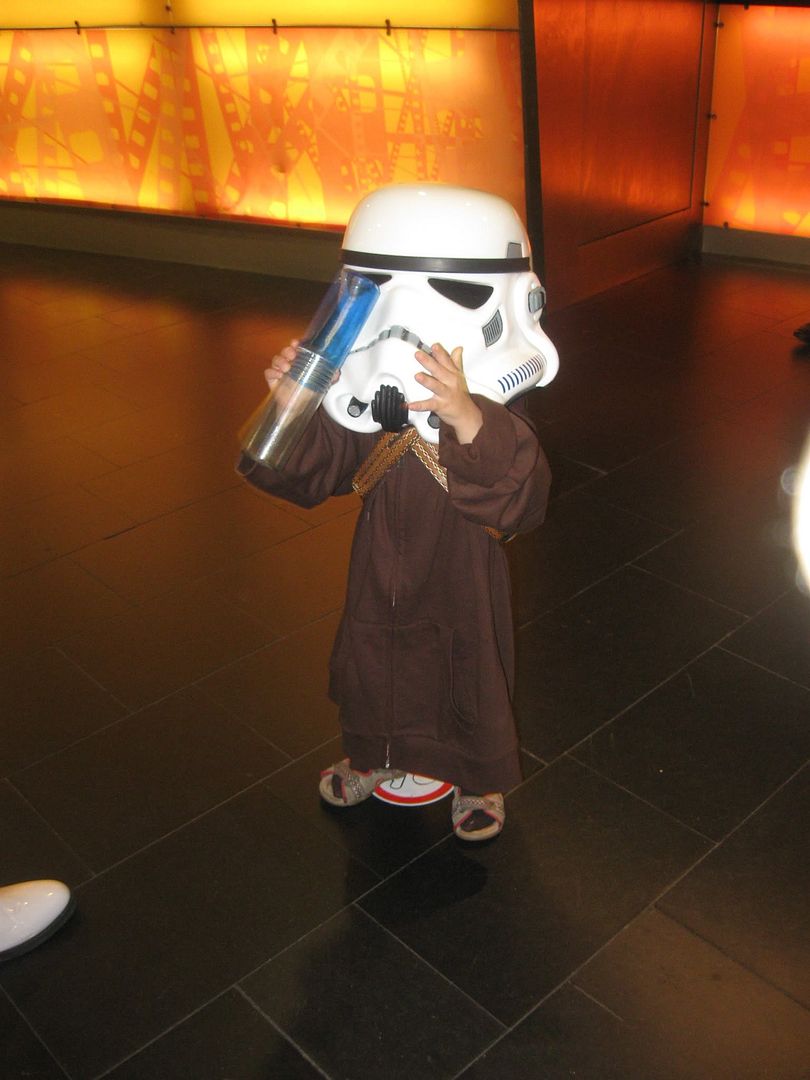 My husband got a new computer at his office and he had the chance to buy his "old" computer. Now I have it - so much quicker than my notebook - I love working with it! And so I had a ball playing with it! I finished my round Three kit and absolutely loved working with the colors this time! Everything had to be made by me, no use of CU items allowed!
The kit contains:
3 different papers - the structure comes from pieces of fabric I took pictures of
1 Doodle frame
1 bunch of scattered, translucent leaves
1 chalked doodle
1 clustered stem with doodled leaves
1 journal pad
1 page border with doodle leaves

The only things I used was one standard pattern (comes with photoshop) and one standard leaf brush that comes also with photoshop. I made so many things that didn't make it into the mini kit, there will be plenty free things to download here soon!
You can go take a look at my kit in the SAS gallery, and thats also where you can find the download link.