Finally! With the deadline for the first round aproaching fast, I finished my Minikit! It's called "Stones Rock" - not the most clever play with words, but the best I could come up with at 2am.
I had such a hard time with the colors! But once I'd decided on a theme, I ouldn't stop designing, so you'll get some freebies!
My minikit looks like this: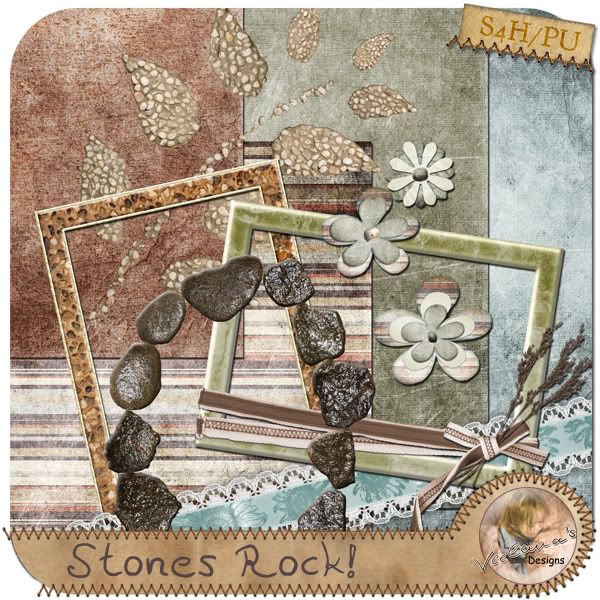 and here's a closeup:
You can get this kit at the Stone Accent Studio gallery - please leave me a comment there! And don't forget to vote for me! Voting will be open on thursday morning.

I created a quickpage for you with this mini (and I loved working with it...)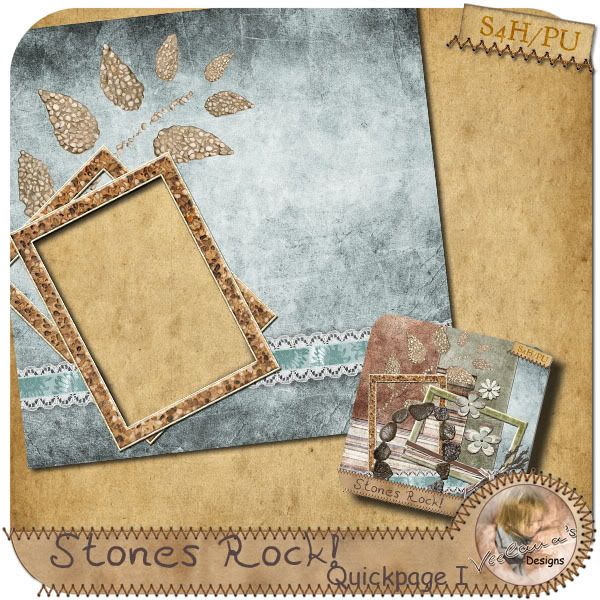 that you can download here: http://www.4shared.com/file/130475702/b83faa2d/Veelana_StonesRock_Quickpage_1.html