Tweet
Hello there,
you might have read that w all went to Disney world for our vacation late November/early December. I have promised to post pictures for a while now - here is part I with a recap of the first part of our vacation.
Nov. 22nd: Travel day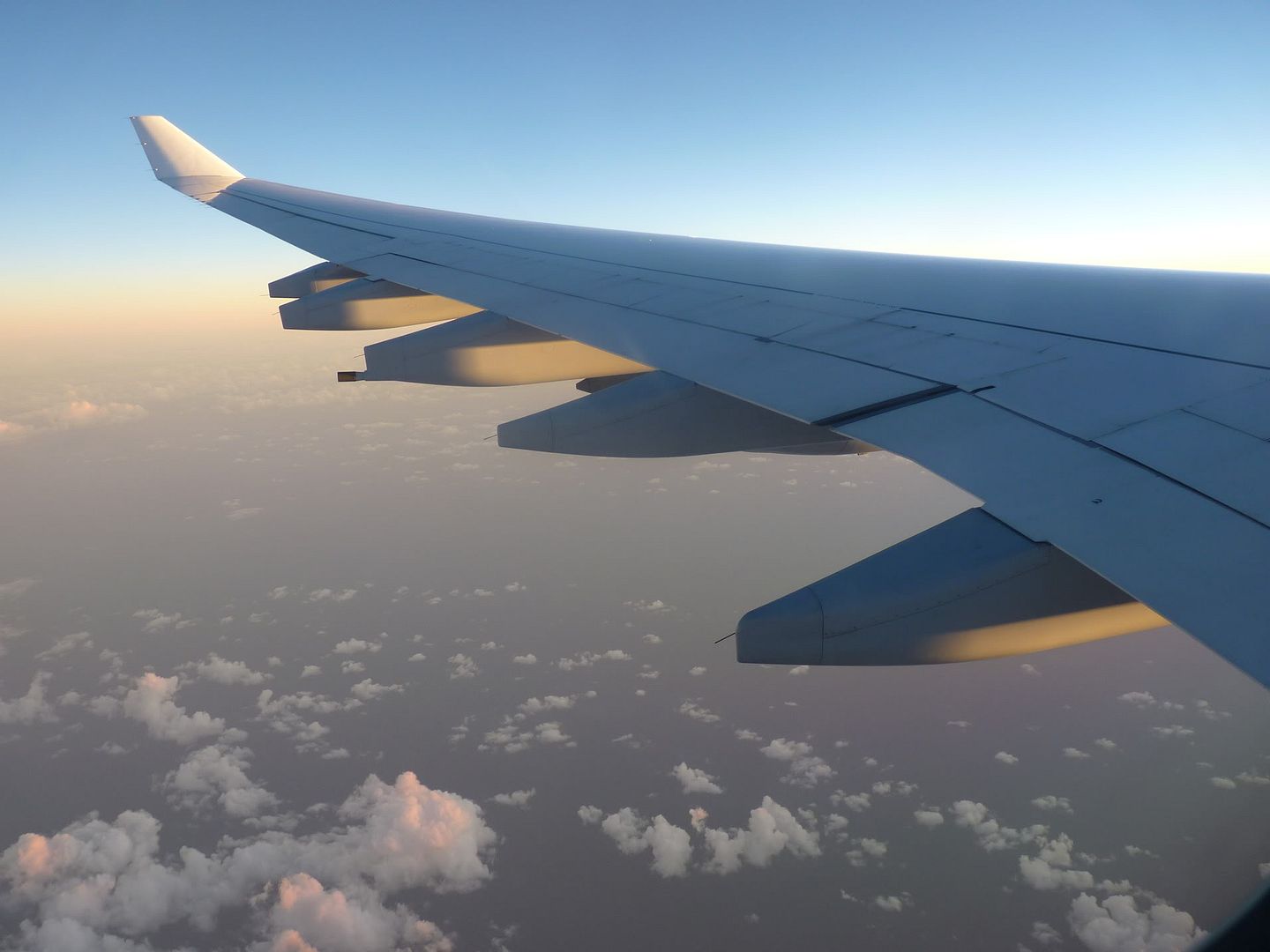 the kids were absolutely awesome - we had about 20 hours of air travel/transfers and we Lilith whined for about 20min when she was tired and couldn't go to sleep. That was IT! I brought a bunch of toys and coloring books and whatnot, but it wasn't necessary - the airline (I highly recommend Lufthansa if you travel with kids!) provided us with tons of things to do for the kids, they brought us candy and the kids could watch cartoons. Still - I was really impressed!
Nov, 23rd: Jet Lag
We kept the kids up in the evening to get them to sleep a bit longer and it somewhat worked - Lilith woke up at 4 am. which is pretty good considering that this would be ten o' clock for her in our own timezone. I got up with her and we ended up watching cartoons. Dorian joined us a couple of hours later - we let Chris sleep in a little. We all felt pretty tired that day, so we ended up just doing some grocery shopping and hanging out at the hotel pool.
We tried to find a nice, regular Mall to get some shopping done, but the Mall we ended up in was by far too expensive for our taste. The second mall we found made a dumpster look organized and friendly, so we didn't really shop there either.
The biggest surprise of the day was the breakfast. Our kids are fairly picky when it comes to food - we didn't really expect them to eat a lot on the first couple of days until they got really hungry. But they ate EVERYTHING that was available there. Eggs, sausage, waffles, cereal - Dorian even drank OJ, something he never does at home! I think we where almost able to roll them to our room!
Nov 24th: Downtown Disney
We decided to get our Disney tickets today, so we went to Downtown Disney. Dorian was in a pretty bad mood - until we got to the world of Disney store. After browsing through a room full of Star Wars and Toy Story Merchandise for over two hours (Chris got the tickets in the meantime), he was totally fine and in the mood for some adventures (of course, he didn't really want to leave the store...). We played at the LEGO shop for a while and ended up going to Disney Quest. We had fun there, but weren't too excited about coming back and wanted to leave fairly early. Luckily a cast member showed us the way to the fourth floor that we had missed before for some reason. And the fourth floor is where they have the Kids arcade... Dorian and Lilith would have stayed there for hours...
Nov. 25th: Thanksgiving
Apparently going swimming isn't a thanksgiving tradition - we had Blizzard Beach almost to ourselves when we went there. The Kids loved going on the kiddie slides and Dorian even went on one for grown ups, too - we had a great time! A lot of people told us that our kids would still be too small to enjoy WDW - But I have to say that there's a lot of stuff that you simply don't see or do without little kids. The Kiddie pool at Blizzard Beach is absolutely amazing!
We went to Whole Foods to get some Turkey&Stuffing and were surprised that they closed at 3pm - and we arrived at 2:45, just in time to get what was left over. We had dinner back at the hotel and watched football - but my husband claimed that my turkey tasted better :-)
Nov. 26th: Black Friday
We had heard about Black Friday back home and we were glad that we'd have a chance to experience it close up. Chris got up sometime before 6am - but he was way too late for the great offers! We went to the Florida Mall, that we finally found and admired the sleeping people all around that had been shopping for hours already. We took advantage of some great offers (50% off at baby gap, 20% off at the Disney store) bought tons of things and went back to Bubbalous Bodacious Barbecue. This is one of those places where the iced tea is the only vegetarian choice...
I'll be back with more vacation fun next Sunday!
Vee