Hello there,
I thought it could be interesting to show you some of the steps a sheet of tissue paper has to undergo in order to become a beautiful window ornament. I'm using my new
orange ornament from my color of Autumn collection
.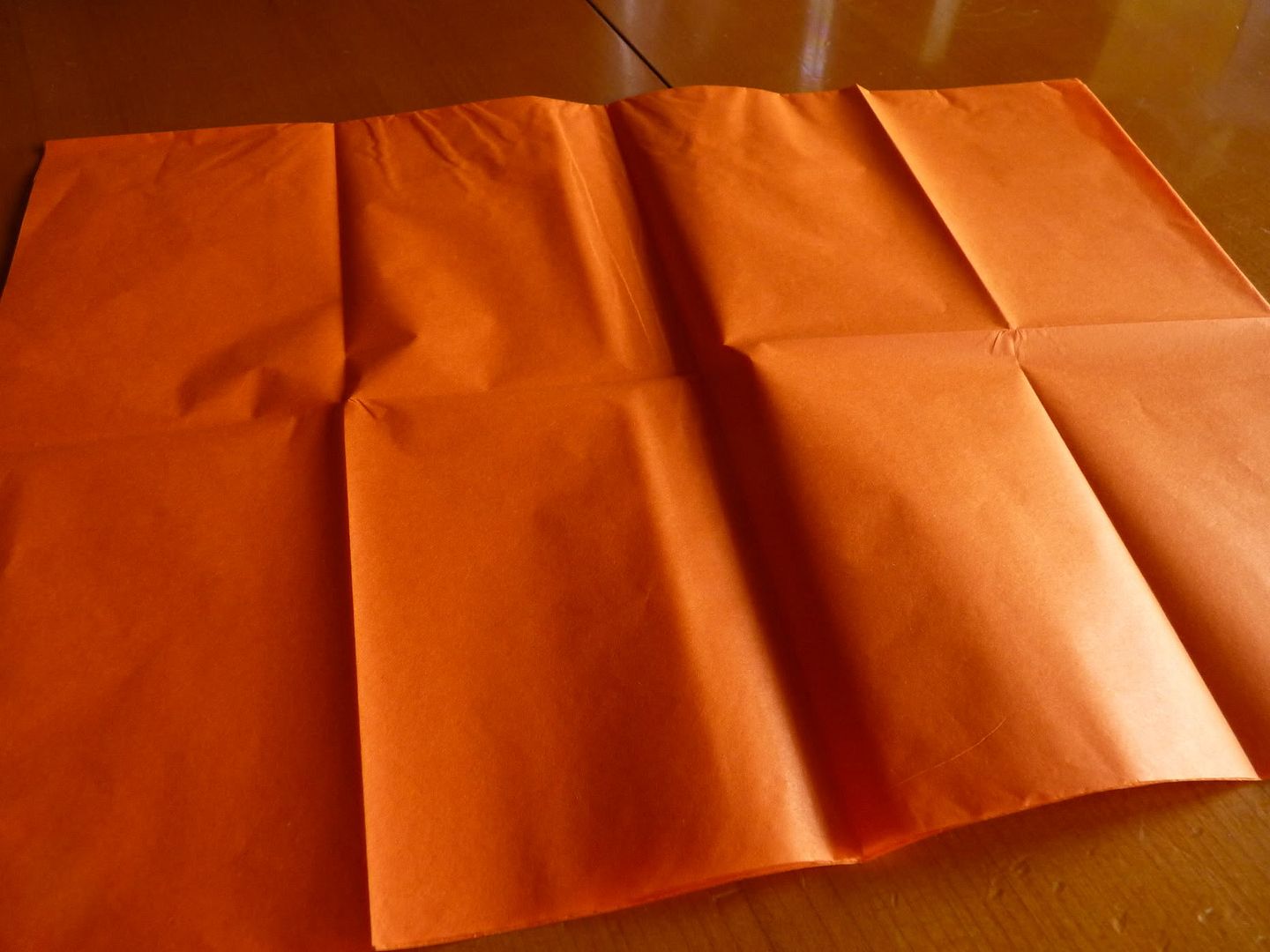 A large sheet of tissue paper gets folded in half many times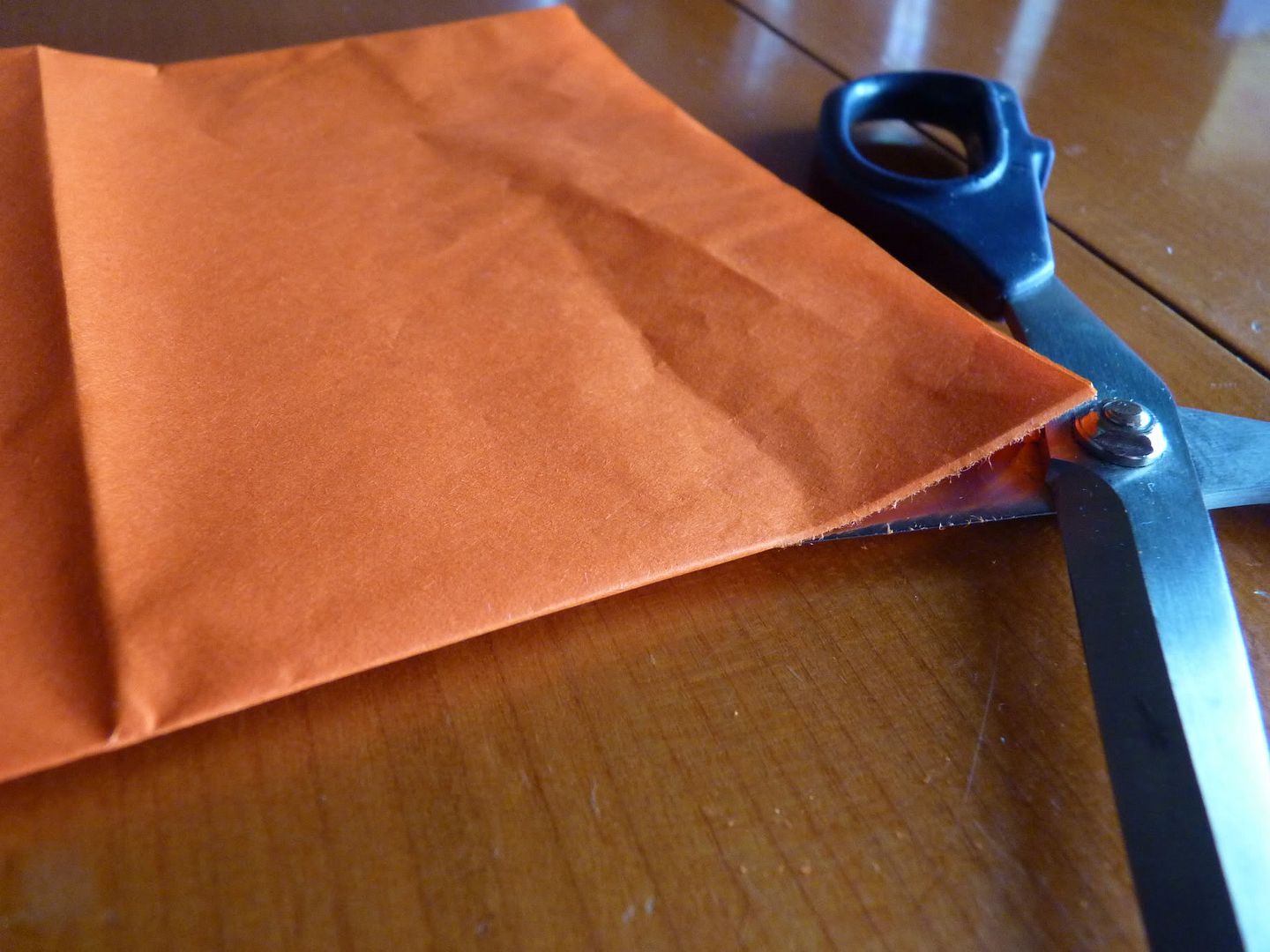 and then it gets cut apart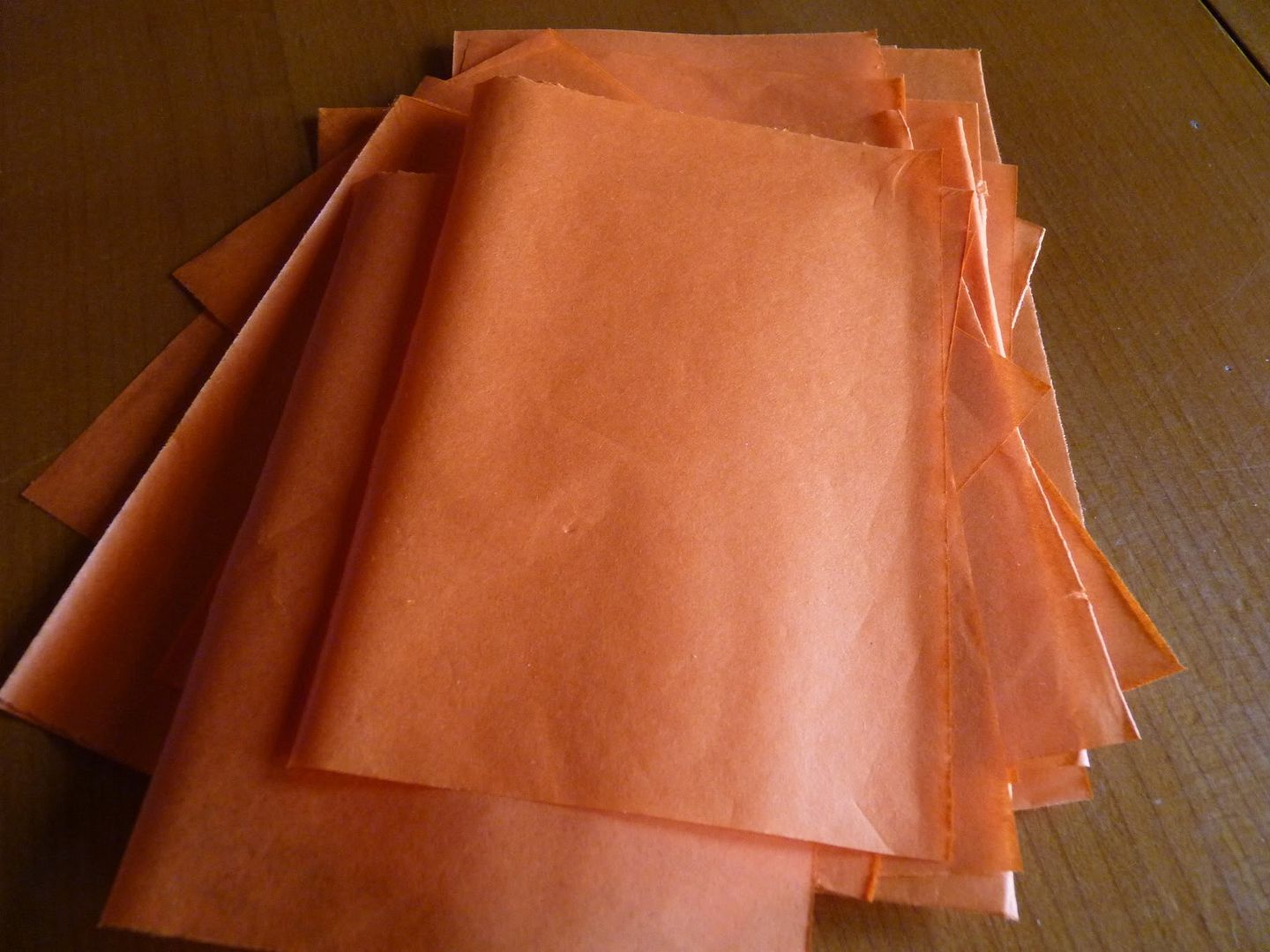 to create a stack of 32 small tissue paper rectangles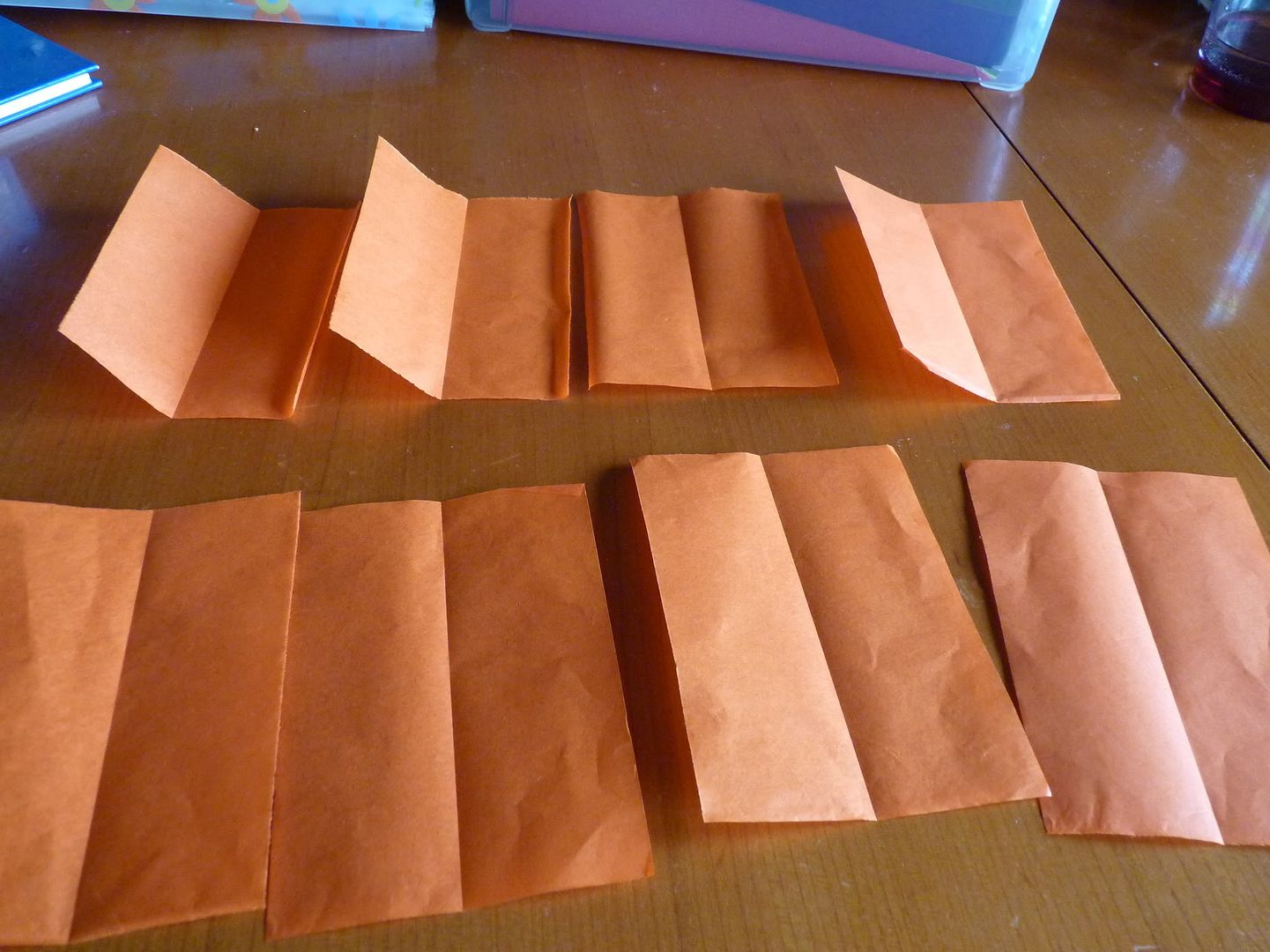 eight of them will be folded further to become the ornament
I promise I'll make a tutorial for an easy star before christmas!