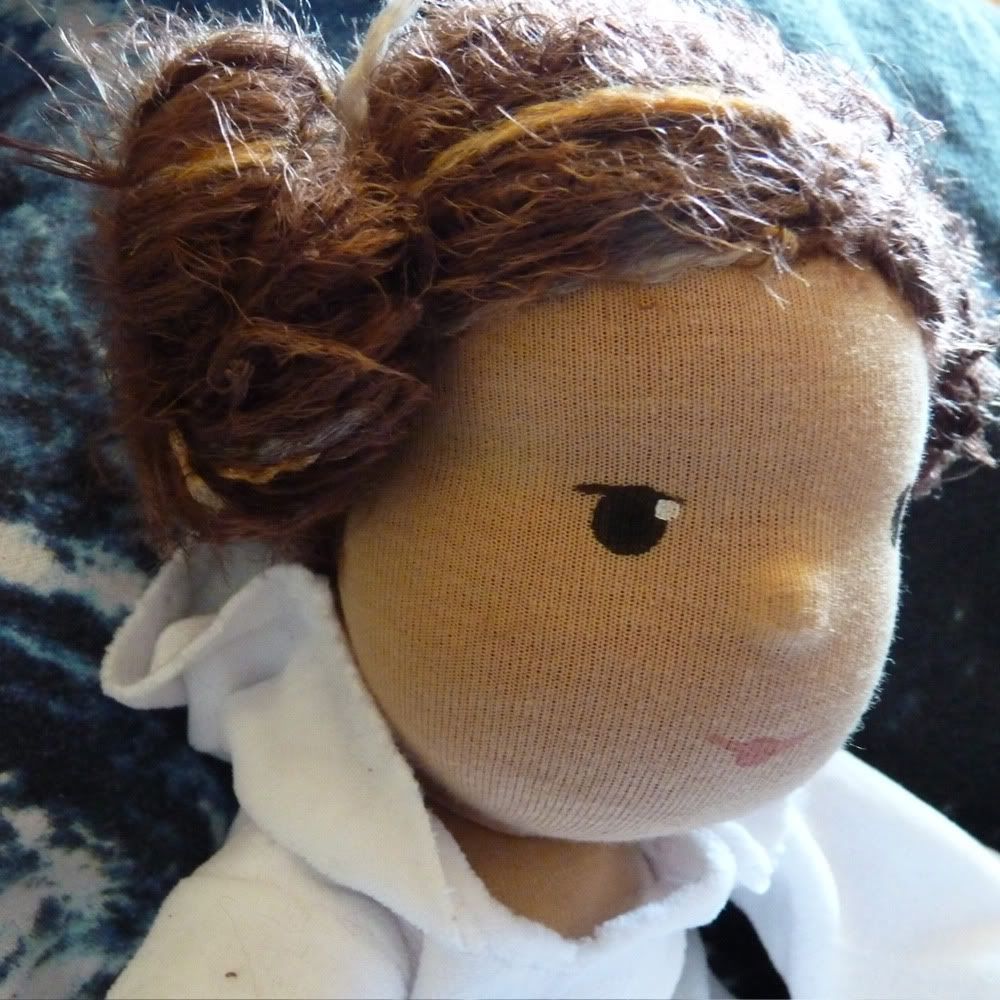 So, I got myself a brand new reTweet button! And I'm trying out blogger's new editor...
I forgot to show you a picture of the galactic princess doll I made - my son loves her to bits and wants to keep her!
Anyway, its almost 2 am. here and I'm babbling - Lilith is still up and teething so I can't go to bed either...
Good night! hope I get some sleep...